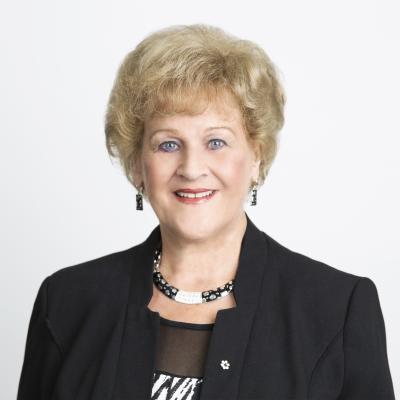 R. Irene d'Entremont, C.M., O.N.S., D.Comm hc, HL-Col
President, ITG Information Management Inc.
Chair of the Board
Read Bio >
R. Irene d'Entremont, C.M., O.N.S., D.Comm hc, HL-Colhas served as Chair of the Board of Tourism Nova Scotia since 2017.  She was born and raised in Pubnico, Nova Scotia and has been involved in sales and service, research and development, and manufacturing businesses in the Yarmouth area for over 40 years. She is president of ITG Information Management Inc., consulting in business management. She is past president of M.I.T. Electronics Inc., and Women's Up-To-Date Shop Inc., and was Secretary-Treasurer of Wesmar Electronics Canada Limited.
 
Throughout her career, Irene has volunteered and served her community, province, and her country. In September 2019, she was appointed Honorary Lieutenant-Colonel of the 84th Independent Field Battery, RCA.  Prior to becoming Chair of the Board of Tourism Nova Scotia in 2017, Irene was appointed Vice Chair of the inaugural tourism agency board in November 2012.  Also in November 2012, Premier Dexter appointed her to the Nova Scotia Commission on Building Our New Economy (One Nova Scotia Commission). The following month, she was appointed to the Art Gallery of Nova Scotia Board of Governors. In September 2014, she was one of twenty-three women chosen from across Canada to represent the twenty-three fathers of Confederation at the Bold Vision - Women's Leadership Conference in Prince Edward Island. Currently she is a director of the Aerospace and Defense Industries Association of Nova Scotia and also Vice-Chair of the American Chamber Atlantic Chapter and a board member of the National American Chamber. She is a board member of the Saint Mary's Cathedral Basilica Foundation and director of the Yarmouth Hospital Foundation. She is also on the board of directors of the Forum for Young Canadians Foundation. Irene is the Past Chair of the Yarmouth Airport Board of Directors.
 
Involved with the Chamber of Commerce for many years, Irene has served as past Chair of the Nova Scotia Chamber of Commerce, the Atlantic Provinces Chamber of Commerce, and two terms on the Canadian Chamber of Commerce. She served two terms on the Advisory Board of Revenue Canada, on the Law Commission of Canada, and the Nova Scotia Advisory Board on Colleges and Universities. She is a past director of Emera Inc., Nova Scotia Power Inc., the Gulf of Maine Council on the Marine Environment, the Atlantic Canada Opportunities Agency, Nova Scotia Business Development Corporation and Marine Atlantic. While serving on these boards, she chaired many committees reporting to these boards.
 
Irene d'Entremont received the Governor General of Canada Commemorative Medal in 1993. She was inducted into the Nova Scotia Business Hall of Fame in 1994. She received an Honorary Doctorate of Commerce from St. Mary's University in 1995. In October 2001, she was appointed to the Order of Canada and was also awarded the Queen's Golden Jubilee Medal that year. In 2012 she received the Queen's Diamond Jubilee Medal. In 2017 she received the Order of Nova Scotia.  Irene has been listed in the International Who's Who of Entrepreneurs and the Who's Who of Canadian Women for almost twenty years. Over the course of her career and service, she has been awarded many other accolades for her leadership role in entrepreneurship and community development.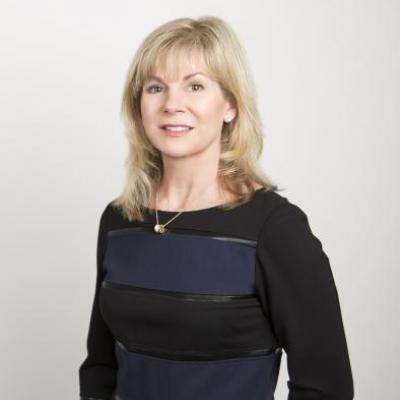 Nathalie Megann, CPIR
Vice President, Investor Relations & Corporate Affairs, Chorus Aviation Inc.
TNS Governance Committee
Read Bio >
Nathalie is Vice President of Investor Relations and Corporate Affairs at Chorus Aviation Inc. (Chorus), a publically traded aviation company based in Dartmouth. Chorus is the parent company of Jazz Aviation LP, the largest regional carrier in Canada, Chorus Aviation Capital and Voyageur Aviation. Nathalie has worked in the aviation industry for over 25 years, and brings recognized expertise in operations, corporate management, public affairs, and marketing.
In 2013, Nathalie received her official designation as a Certified Professional in Investor Relations from the Richard Ivey School of Business and the Canadian Institute for Investor Relations. Nathalie is a University of Dalhousie alumni and holds a Bachelor of Arts, Advanced Major in Political Science and a Diploma in Public Administration.
In addition to serving on the board of Tourism Nova Scotia, Nathalie shares her skills with the Canadian Investor Relations Institute's Board of Directors.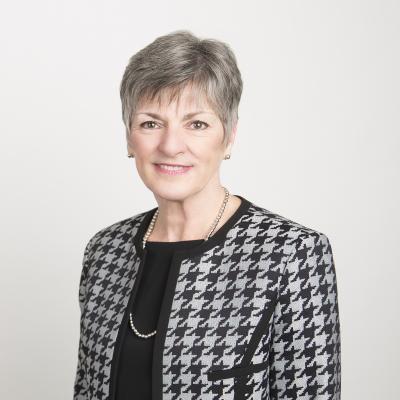 Pat Lyall
(Retired) Past President & CEO, Destination Halifax
Vice-Chair of the Board, TNS Audit and Risk Committee
Read Bio >
Pat has more than 40 years of experience in the hospitality industry, primarily in the accommodations sector. She spent her last 13 years before retirement as the President and CEO of Destination Halifax, Atlantic Canada's largest municipal destination marketing organization.
Pat's work at Destination Halifax (now Discover Halifax) encompassed local, regional, national and global initiatives focussed on identifying and implementing business development ventures aimed at increasing visitation to the province.
In addition to Destination Halifax, Pat has held positions with the World Trade & Convention Centre, ITT Sheraton, Canadian Pacific Hotels & Resorts, and Delta Hotels & Resorts. She has also served on the boards of the Tourism Industry Association of Nova Scotia, Atlantic Canada Tourism Partnership, Canadian Tourism Commission, Halifax Gateway Council and the Destination Marketing Association of Canada.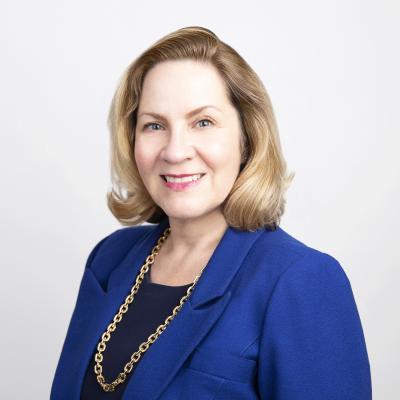 Lisa Bugden
General Manager, Neptune Theatre
TNS Governance Committee
Read Bio >
Lisa Bugden brings over 30 years of experience in communications, marketing, public affairs and business development to Tourism Nova Scotia. She is presently the general manager of Halifax's Neptune Theatre, the largest year-around theatre in Atlantic Canada. 
Her previous roles include interim director and CEO of the Art Gallery of Nova Scotia, president and CEO of Film & Creative Industries Nova Scotia, and vice-president of Nova Scotia Business Inc. Lisa holds a Bachelor of Public Relations from Mount Saint Vincent University.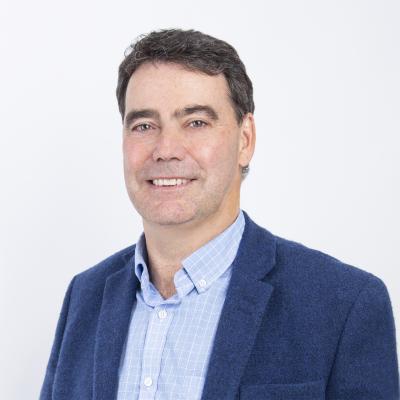 Ron Chisholm
Lawyer, Ronald R. Chisholm Law
TNS Governance Committee
Read Bio >
Ron Chisholm has practiced law in Truro, Nova Scotia for more than 30 years. He is the founder of Ronald R. Chisholm Law, and co-owner of a real estate company. He built two start up companies, Scotia Innovators Inc. and Starboard Innovations Inc., earning a position as finalist for the Ernst & Young Entrepreneur of the Year Award. 
Ron is also a founding member of the Colchester Society for Athletic Excellence (CSAE) that built an indoor field house/tennis bubble in the Town of Truro.  He is director with the Nova Scotia Legal Aid Commission and a member of the funding team for the Colchester Regional Hospital in the major gifts division – helping to raise $25-million for the new hospital.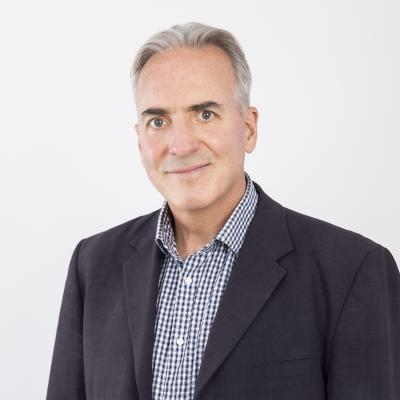 Ian McKinnon
President and Owner, GroundSwell Music
TNS Governance Committee
Read Bio >
Ian McKinnon is a seasoned business leader with 30 years of experience, primarily in the arts sector. He is the President and Owner of GroundSwell Music, a Halifax-based music artist management, recording and event production company.
An internationally recognized musician, composer and recording artist, he is also a founding member of Rawlins Cross, one of Canada's most accomplished and beloved Celtic music groups. Over the years, the band has performed on stages in 15 countries around the world, been featured in countless television and radio performances and won eight East Coast Music awards and a Juno Award nomination.
Ian holds a Bachelor of Arts from St. Francis Xavier University and a Master of Arts from Memorial University of Newfoundland.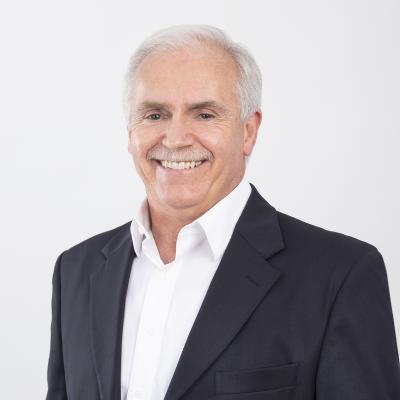 Miles Sweeney
Founder and President, Miles T. Sweeney Limited
TNS Audit & Risk Committee
Read Bio >
Miles Sweeney has over 40 years of experience as a chartered professional accountant and a small business owner. Since 1996, he has served as Founder and President of Miles T. Sweeney Limited, providing strategic business and accounting services to individuals, small and medium-sized enterprises, and non-profit organizations.
Miles brings extensive volunteer experience to Tourism Nova Scotia, having previously acted as Board Director for Greater Burnside Business Association and the Greater Halifax Partnership, as well as President of the Dartmouth Chamber of Commerce. He holds a Bachelor of Commerce from Dalhousie University.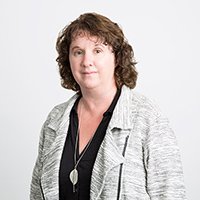 TNS Board Contact

For all enquiries related to the Board, please contact:
Sue Salsman
EA to CEO & Board Coordinator
902-798-6957
sue.salsman@novascotia.ca

8 Water Street, PO Box 667, Windsor, Nova Scotia  B0N 2T0