List Your Tourism Business
List Your Tourism Business on NovaScotia.com
As a Nova Scotia tourism operator or manager of one of the following business types, you may be eligible for a business listing on NovaScotia.com at no cost:
Provincially licensed accommodation
Provincially licensed campground
Attraction
Artisan studio or gallery
Outdoor businesses (i.e. parks, beaches, golf course, outdoor equipment rental, etc.)
Trail
Tour operator
Taste of Nova Scotia member restaurants
Accommodation and Campground Licensing
Accommodation operators wishing to participate in Tourism marketing and partnership programs are required to have a valid license under the Tourist Accommodations Act and must demonstrate quality by participating in one of three recognized quality accommodation programs.
What can I submit for my listing on NovaScotia.com?
Extended Description
Operators are encouraged to provide:
A detailed description about their business (i.e. accommodations and amenities; various tours available, etc.)
Provide information on the area of the province where you are located
Include highlights of interest for a visitor that may assist with travel planning.
Photos
Strong, compelling images increase the chance a user will click on your operator listing and purchase your product or service. Website users love visuals – they want to see before they purchase or book. On NovaScotia.com, operator business listings showcase images to sell your product and motivate the visitor to book, call or click through to operator websites.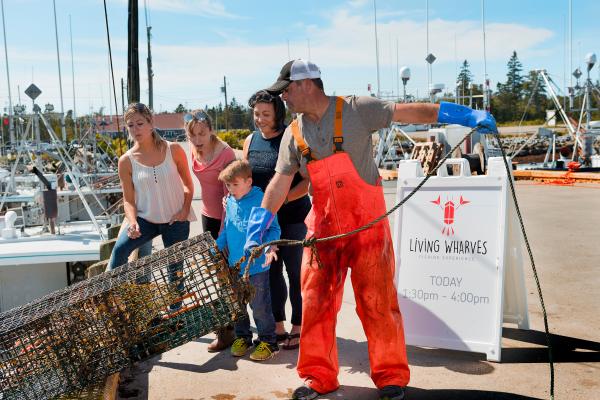 Photo requirements:
Minimum of one (1) photo and a maximum of ten (10) per listing.
All photos must be in .jpg format.
Ideal photo resolution/quality is 140 dpi and in landscape format.
Tourism Nova Scotia staff will crop your photos to ensure the best possible photo is displayed in your listing.  Please email all photos for your business listing to novascotia.com@gmail.com with your business name in the subject line.
Links
Social Media
Connect with visitors via social media channels by providing links to you business' TripAdvisor, Facebook, Instagram, Twitter, Flickr, YouTube, blog, accounts etc. within your operator listing.
'Book Now'
Tourism operators using secure online booking engines can have the 'Book now' button appear on their NovaScotia.com business listing that will link directly to their preferred booking system.
To submit updates or for any questions, please contact Natalie Van Dusen at natalie.vandusen@novascotia.ca or (902) 798-6921.