Apply to 2018's EXCELLerator Program by February 28
Tourism Nova Scotia (TNS) is accepting applications for 2018's World-class Experience EXCELLerator Program until 4pm on Wednesday, February 28.
Working with TNS to develop a world-class experience through the EXCELLerator program is a unique opportunity to:
quickly develop experience concepts that have been pre-tested with target market segments;
receive expert coaching on topics like experience development, market readiness and sales;
acquire experience marketing assets, such as photo and video (produced by TNS); and
have your experience included in TNS's marketing channels in 2019-20 and beyond, including NovaScotia.com, 'Visit Nova Scotia' social media, and the Nova Scotia Doers & Dreamers Travel Guide.
TNS launched the pilot World-class EXCELLerator Program in 2016. Since then, 22 unique, authentically Nova Scotian experiences have been developed by tourism businesses across the province.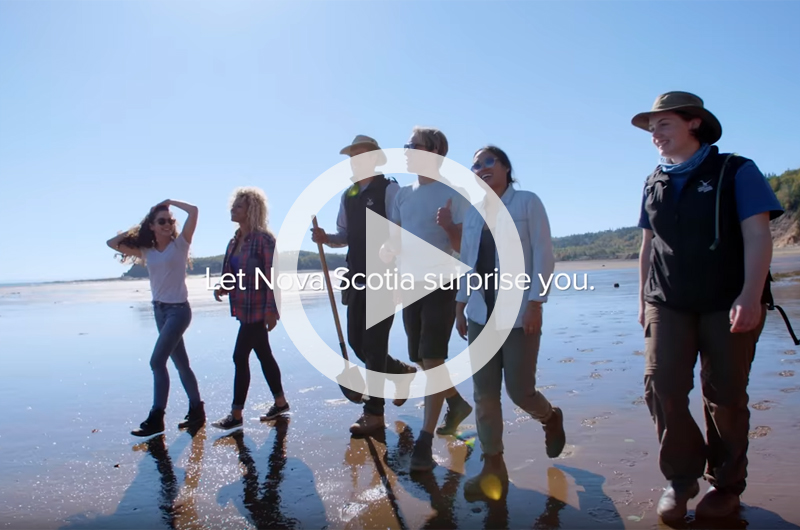 Apply now!
Have a look at the EXCELLerator Program's guidelines - which feature eligibility requirements - and the application questions. Apply online to tell us why you're the best choice to deliver on developing, implementing and taking a new world-class experience to market!
Before applying, be sure to review the experiences developed through the program in 2016 and 2017. Applications received in 2018 must differ significantly from concepts developed previously.
Questions?
Contact tourismdevelopment@novascotia.ca or 902-798-6777.
Please note this is not a funding program. EXCELLerator is a collaboration program focused on the investment of time, expertise and respective resources. Together, we'll create and promote new experiences that strengthen Nova Scotia's product offerings and market alignment, ultimately growing our destination profile, influencing visitation, and increasing tourism revenues.