Selling Now: New Must-Do Experiences for 2019
Tuesday, April 9, 2019
Tourism businesses from across the province have launched six new experiences resulting from their participation in Tourism Nova Scotia's 2018 World-Class Experience EXCELLerator Program. These experiences offer visitors an adventure they won't find anywhere else, along with a taste of Nova Scotia's unmatched seafood, wine and spirits.
Tourism Nova Scotia (TNS) works with tourism businesses and organizations through the EXCELLerator Program to develop experiences that help Nova Scotia stand out as a vacation destination.
Partners receive expert coaching on experience development and marketing to create and sell a new experience that will appeal to our target travellers. Program partners also receive professional photos and video produced by TNS to promote the experience, in addition to being featured in TNS marketing channels.
"We are thrilled with the program and the video of our new experience," said Ashlee Feener, co-owner of Lunenburg Walking Tours. "We are already receiving requests to participate in the tour, Lunenburg Distilled: A Culinary Adventure."
Here are the new EXCELLerator experiences for sale this year:
Avondale Sky Winery – Avondale Sky Wine Lab Adventure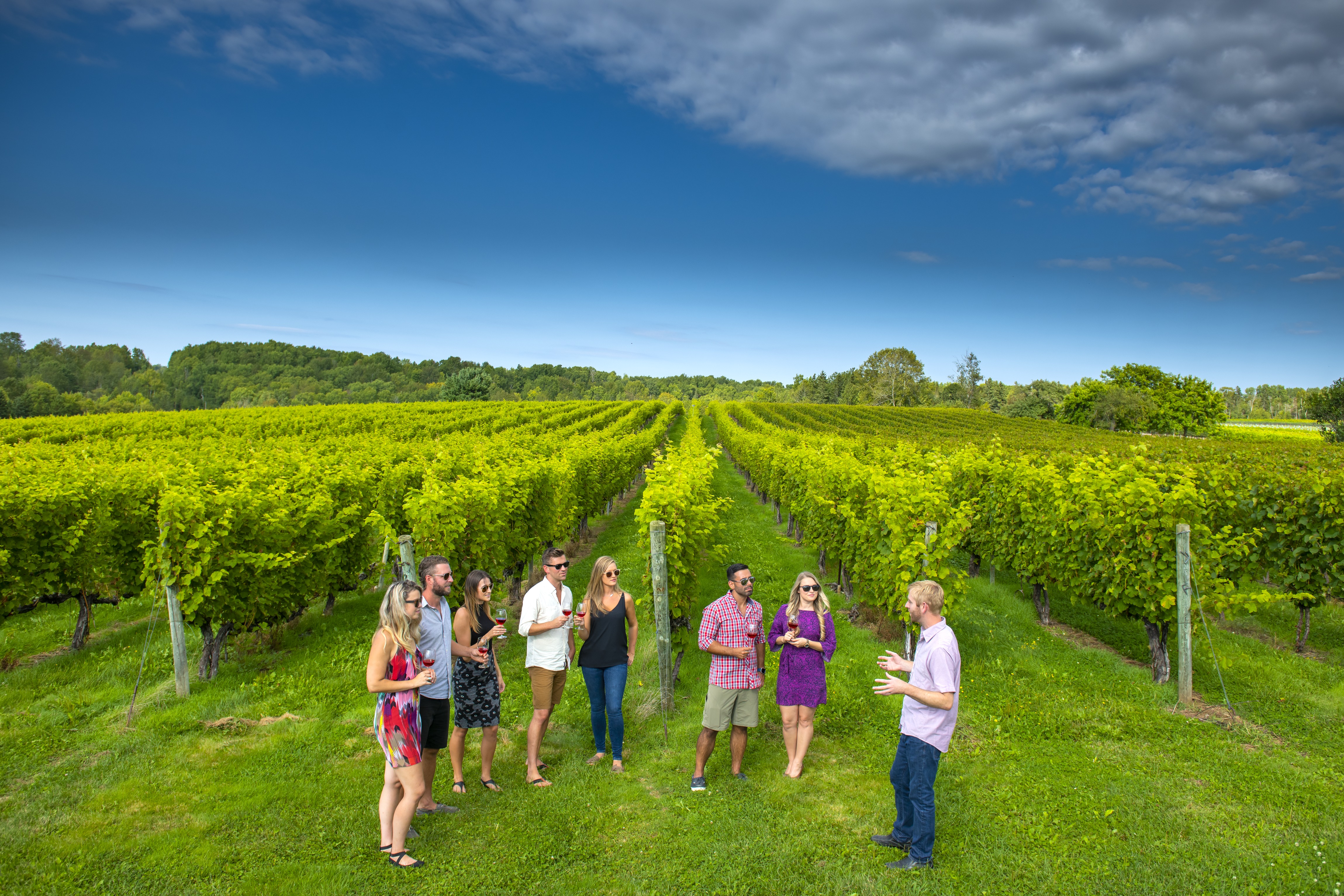 Hosted by Avondale Sky's winemaker, tour the vineyard and enjoy a tasting before heading behind the scenes to the wine lab to create your signature blend. Ultimate bragging rights could be yours when the day's winning Tidal Bay-inspired blend is served with a gourmet chef-prepared dinner.
Candlebox Kayaking – Seaside Adventure and Beachside Feast
Hike to Kejimkujik National Park Seaside's beautiful white sand beach for exclusive insights on this coastal estuary. Hop in your kayak for a guided tour to a lobster roll picnic. Enjoy a swim, then indulge in a seafood feast at your luxurious beachside resort!
Fox Harb'r Resort – Gourmet Seaside Resort Getaway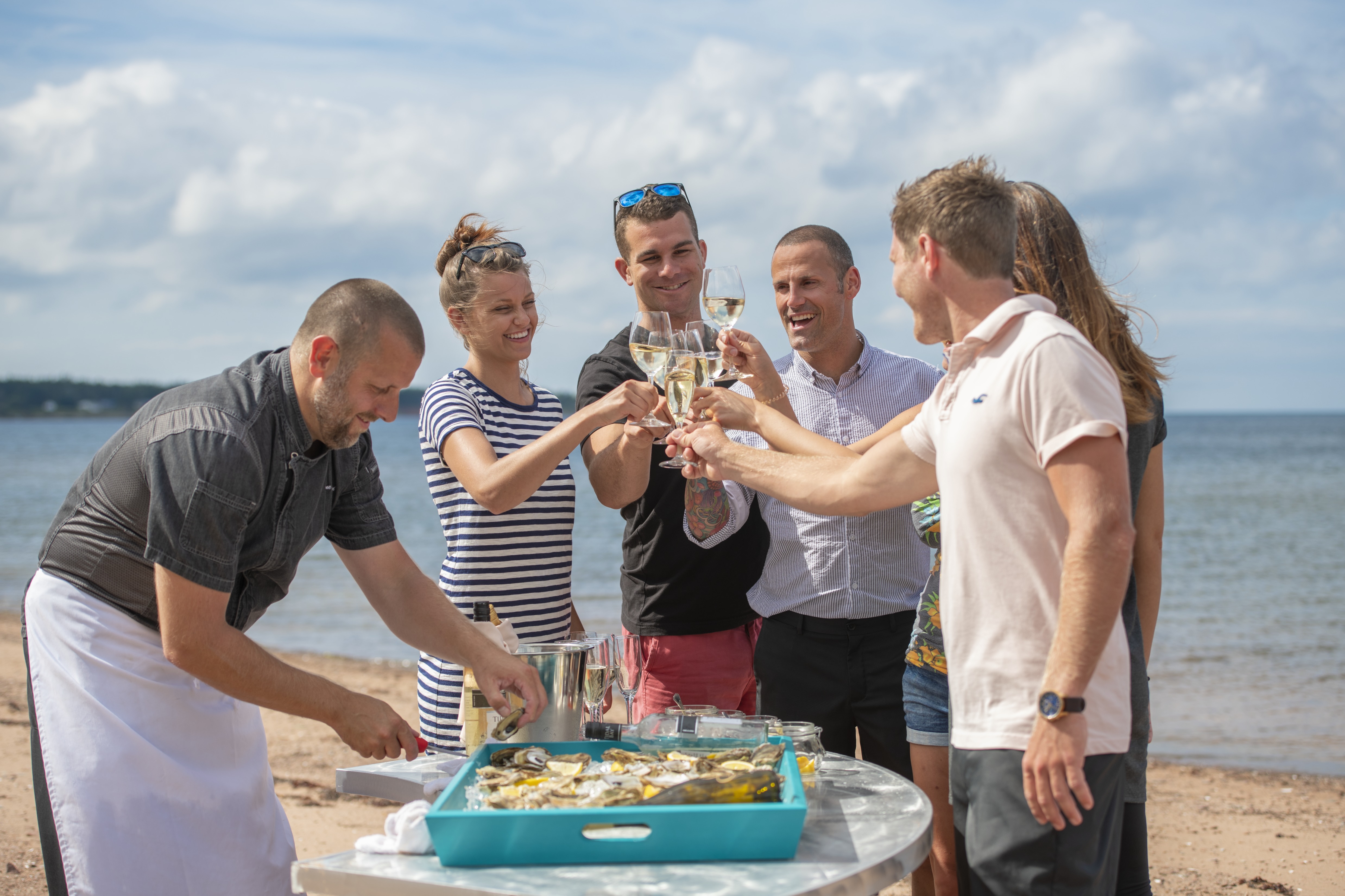 Taste your way along the coast of a five-star resort in Nova Scotia. Perfect for foodies, this two-day chef-hosted adventure showcases local ingredients at exclusive dining locations, from a raw bar on a beach to a gourmet dinner nestled in Fox Harb'r Estate vineyard, and a seafood feast beside the resort lighthouse.
The Keeper's Kitchen at Cape Forchu Lightstation – Lightkeeper's SeaFeast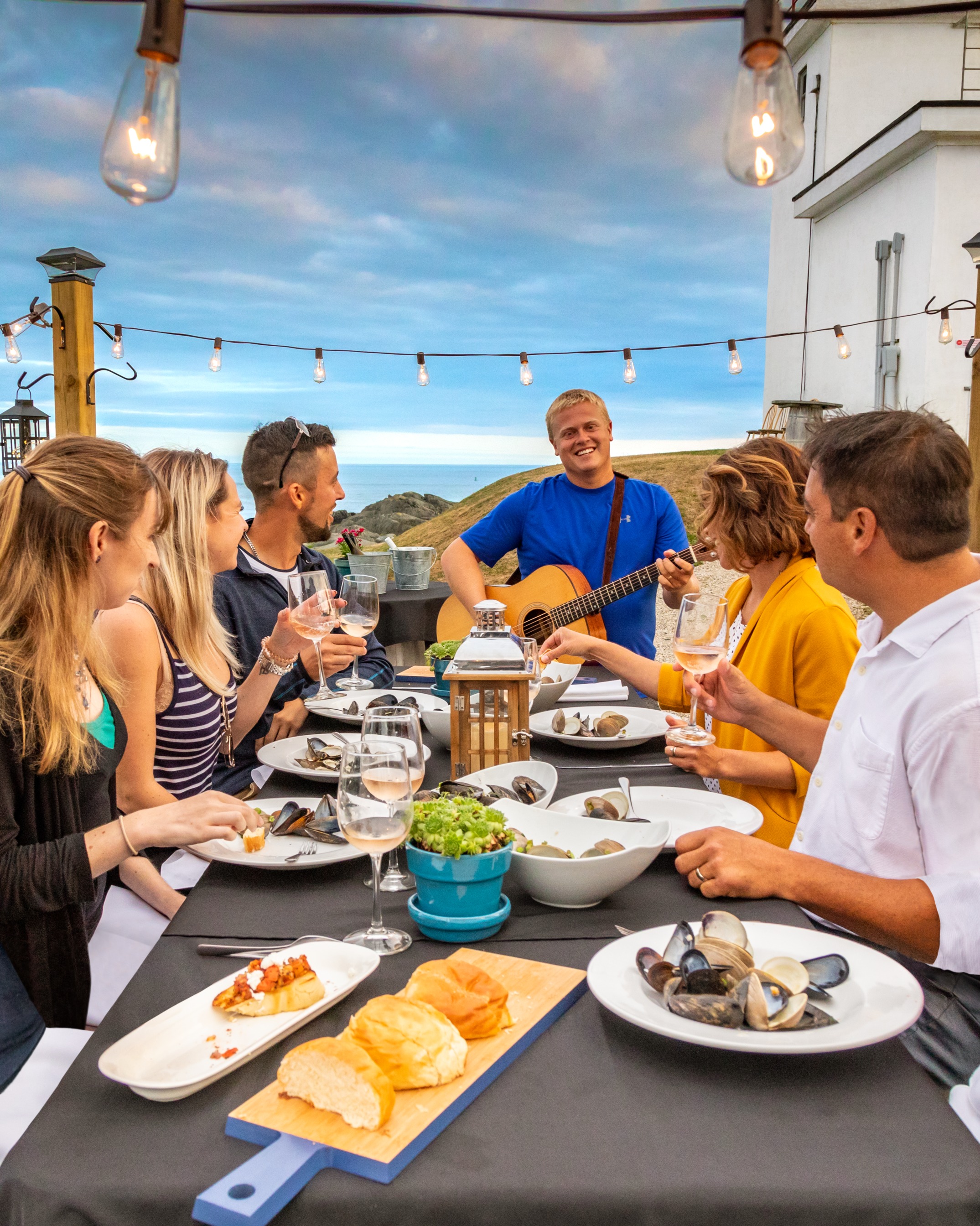 A fishing boat is the perfect place to start your dining adventure on Yarmouth's coast. Hear local stories, sample fresh seafood and toast Nova Scotia wine onboard. At Cape Forchu Lightstation, savour a sunset lobster feast, Acadian songs, and a tour of the night sky.
Lunenburg Walking Tours – Lunenburg Distilled: A Culinary Adventure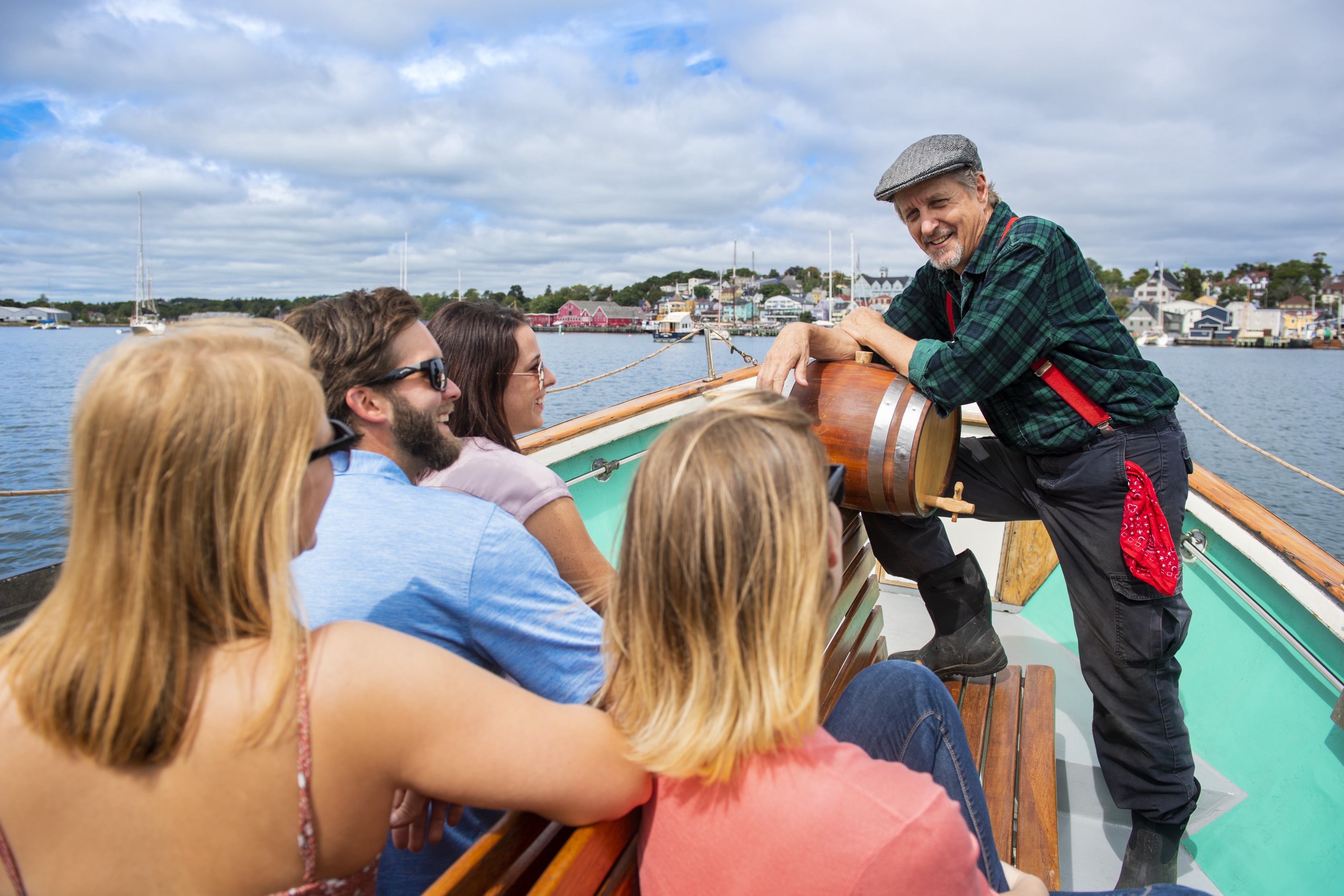 Take in the colours and characters of Old Town Lunenburg UNESCO World Heritage Site as you explore the waterfront by foot and by boat to discover distiller insights, sample award-winning rum, and enjoy an exclusive gourmet seafood dinner from the deck of the schooner Theresa E. Connor.
Vision Air Services – Heli-Picnic Island Escape 
Take a thrilling helicopter journey from Halifax Harbour over stunning Nova Scotia coastline to Sambro Island. Indulge in Nova Scotia bubbly on a private beach, explore a secluded cove and enjoy a tasting picnic by the lighthouse featuring charcuterie and cheese sourced locally and hosted by your personal sommelier.
Are you inspired by these incredible experiences to grow your businesses?  Apply now to the 2019 World-class Experience EXCELLerator Program.