Regional Destination Marketing Organization Partnership Program
The COVID-19 pandemic is having a significant impact on the activities of regional destination marketing organizations across the country and around the world. Many of these organizations depend on accommodation levies and membership fees to operate, and travel restrictions have left them in challenging situations.

To assist, Tourism Nova Scotia used partnership dollars from Destination Canada to help regional destination marketing organizations in Nova Scotia with marketing and recovery initiatives.

Tourism recovery has begun with hyper local travel – Nova Scotians exploring close to home. Research suggests that as COVID-19-related travel restrictions are lifted, travellers will begin to widen their movements with more travel throughout the province, and eventually between provinces. This program was designed to help eligible regional destination marketing organizations implement marketing activities that are complementary to Tourism Nova Scotia's marketing recovery plan.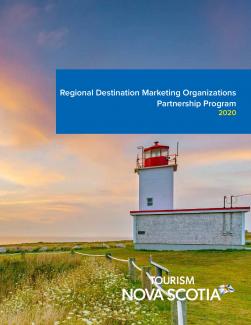 HOW TO PARTICIPATE
The program is open to organizations responsible for promoting and marketing a recognized tourism region on behalf of communities/businesses/members. The recognized tourism regions are: Halifax, South Shore, Yarmouth and Acadian Shores, Annapolis Valley and Bay of Fundy, Eastern Shore, and Northumberland Shores, and Cape Breton.  

Applications for the program are now closed. Please subscribe to the inTouch newsletter for notifications about other partnership opportunities.
Program Contact
If you have questions about this program, please contact:
Joann Fitzgerald
Chief Marketing Officer, TNS
joann.fitzgerald@novascotia.ca
902-790-3535