2019 Doers & Dreamers Travel Guide is Now Available!
Tuesday, March 26, 2019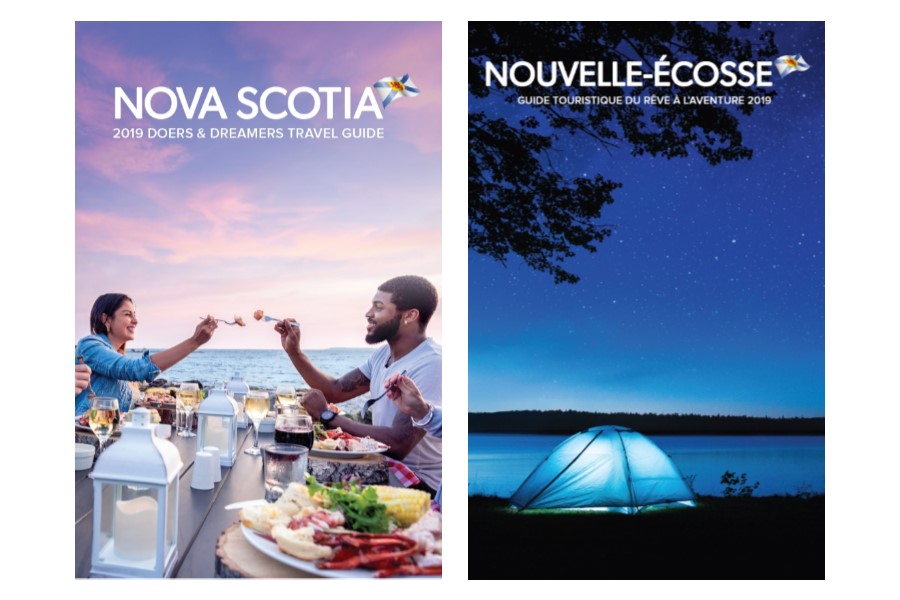 The 2019 Doers & Dreamers Travel Guide, Tourism Nova Scotia's official trip planning and visitor servicing publication, is now available!
Nova Scotia residents can pick up a copy at provincial Visitor Information Centres (VICs). Out of province travellers can order a copy online.
A downloadable PDF of the guide will be available on NovaScotia.com in April.
The French version of the travel guide, Du rêve à l'aventure, will be available in early April.
Nova Scotia businesses with a listing in the travel guide will receive a copy of the English version by mail in the coming weeks.
Subscribe to our inTouch newsletter to receive updates on Tourism Nova Scotia's programs, partnership opportunities, marketing activities, research, and resources, as well as industry success stories and professional development opportunities.