Tourism Nova Scotia offers a range of programs and partnership opportunities that can help you grow your business and attract visitors. Work with us to market Nova Scotia as a vacation destination, create new packages or experiences, or enhance your business to become more competitive. 
Visit our program pages to learn more.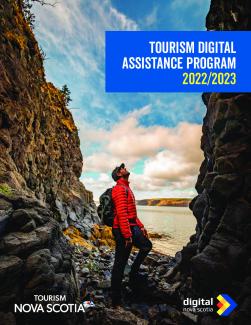 Tourism Digital Assistance Program
Increase your visibility online and provide the services customers expect, like online booking. Tourism Nova Scotia in partnership with Digital Nova Scotia will connect you with a qualified digital consultant to enhance or develop effective digital marketing or e-commerce tools.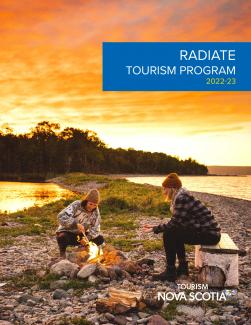 RADIATE Tourism Program
Develop and promote packages that appeal to local and Maritime travellers with research and coaching support from Tourism Nova Scotia.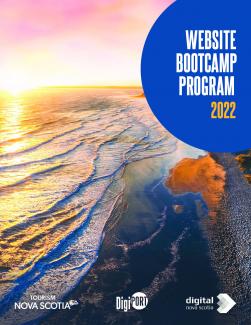 Website Bootcamp Program
Work with digital experts to create a new website or refresh an existing website and learn the skills to confidently manage your website going forward.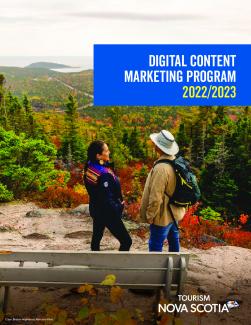 Digital Content Marketing Program
Collaborate with Tourism Nova Scotia to create high-quality videos and photos to use in your marketing or to develop digital marketing campaigns to raise awareness of your business or community.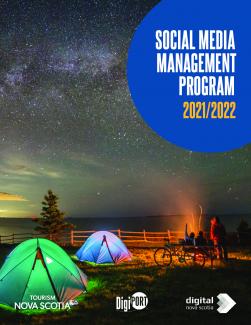 Social Media Management Program
Work with a qualified consultant through the Social Media Management Program to develop and implement a social media action plan to engage with potential customers and encourage them to support your business. Build your skills so you can create and plan social media content that will keep your momentum going.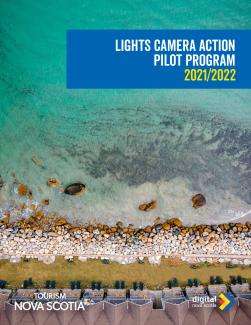 Lights, Camera, Action Pilot Program
Work with Tourism Nova Scotia and Digital Nova Scotia to create quality images to capture the attention of potential customers.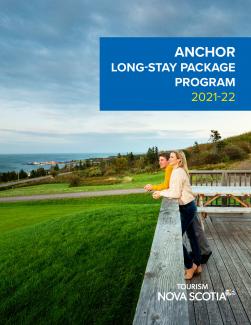 Anchor Long-stay Package Program
Collaborate with Tourism Nova Scotia to develop and market uniquely Nova Scotia packages for long-stay pleasure travellers and digital nomads.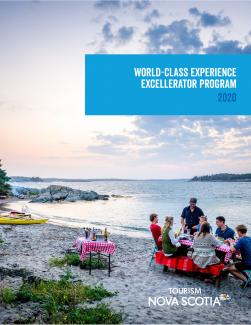 World-class Experience EXCELLerator Program
Collaborate with Tourism Nova Scotia to develop world-class experiences that set Nova Scotia apart and appeal to target Free Spirit travellers.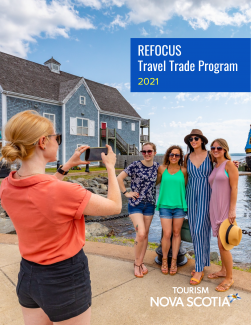 REFOCUS Travel Trade Program
Work with an expert coach to identify opportunities, implement best business practices, and build partnerships with travel agents and tour operators to attract customers and recover sales.