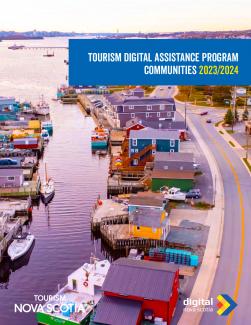 Tourism Digital Assistance for Communities
Eligible communities can receive up to $15,000 in services from qualified digital consultants to help overcome gaps in their digital marketing and online services to better promote their tourism products and attract travellers. Eligible activities include website design, search engine optimization, digital marketing strategy, social media management, content development, and website analytics.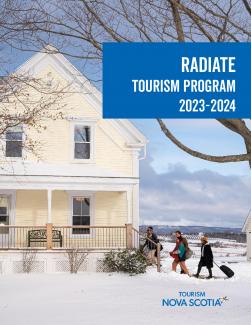 RADIATE Tourism Program
Develop and promote packages that appeal to local and Maritime travellers with research and coaching support from Tourism Nova Scotia.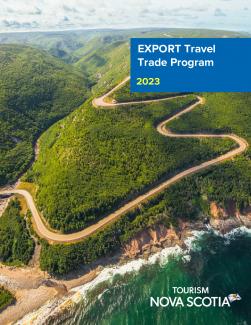 EXPORT Travel Trade Program
Get one-on-one coaching through the EXPORT Travel Trade Program to develop partnerships with tour operators and travel agents so you can attract more national and international customers.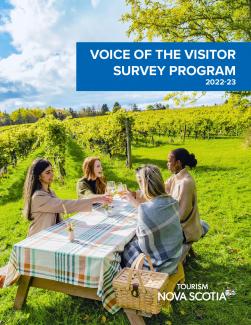 Voice of the Visitor Survey Program
Work with our research team to gain insights about visitors' perspectives on topics that are important to your business or organization. Tourism Nova Scotia and our market research partner will help you craft questions to effectively derive the feedback you are seeking, administer the survey, and provide you with a report that analyzes results for your questions. Eligible tourism businesses, organizations, and government partners can apply online to participate in an upcoming survey at no cost.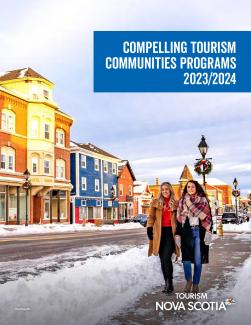 Compelling Tourism Communities Programs
Collaborate with Tourism Nova Scotia to raise awareness of your community as a travel destination. Apply for one or both of the following programs:
Emerging Destinations Program
Tourism Nova Scotia will work with municipalities, chambers of commerce or business associations to determine opportunities to attract travellers to their community during their preferred season (summer, fall or winter), and identify short-term actions to help them increase awareness of their community.
Content and Digital Marketing Programs for Communities and Tourism Product Clusters
Tourism Nova Scotia will work with communities or product clusters to develop photos and videos or a digital marketing campaign to promote top products and experiences to inspire travellers to visit their communities.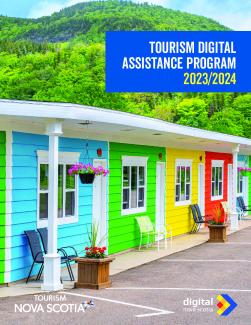 Tourism Digital Assistance Program for Tourism Operators
Increase your visibility online and provide the services customers expect, like online booking. Tourism Nova Scotia in partnership with Digital Nova Scotia will connect you with a qualified digital consultant to enhance or develop effective digital marketing or e-commerce tools.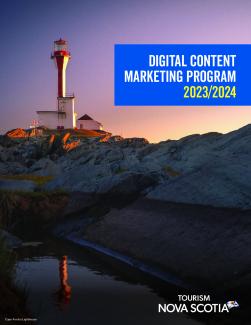 Digital Content Marketing Program
Collaborate with Tourism Nova Scotia to create high-quality videos and photos to use in your marketing or to develop digital marketing campaigns to raise awareness of your business or community.