Tourism Nova Scotia is running marketing campaigns to encourage tourism spending in Nova Scotia in 2022. See information about current advertising campaigns below.
Show Your Local Love Summer Campaign (Nova Scotia)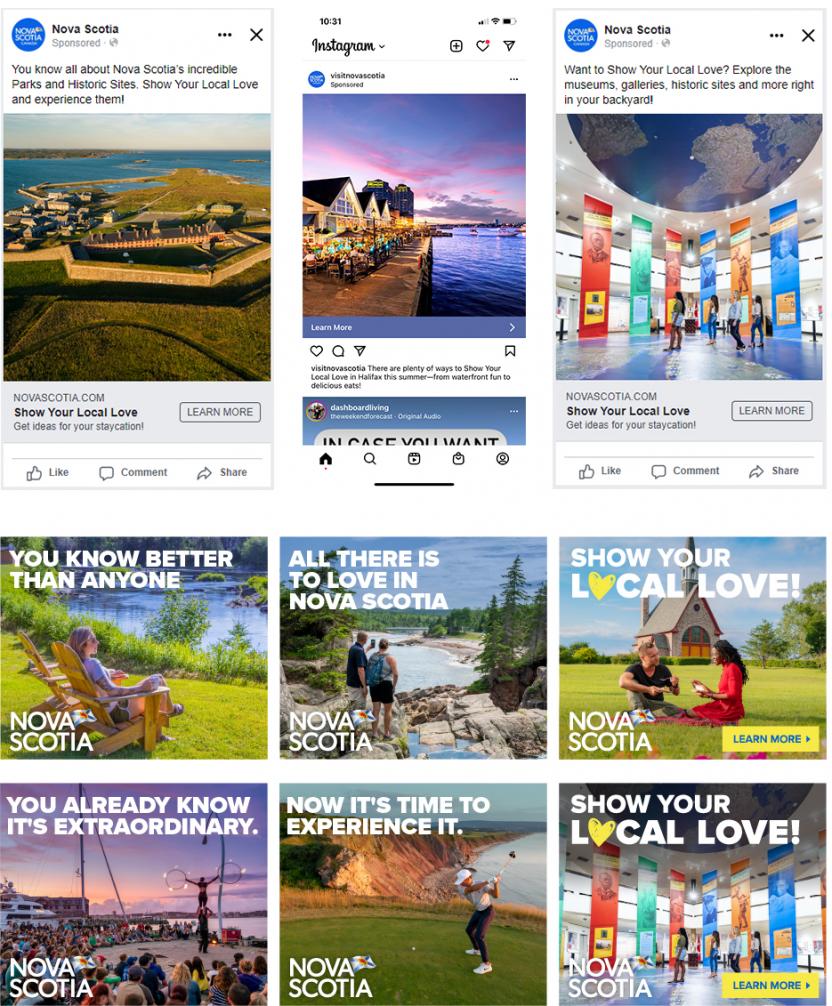 Tourism Nova Scotia launched the summer version of the Show Your Local Love campaign on May 29 to build on Nova Scotians' pride and enthusiasm for the exciting things to see and do in the province. Ads encourage Nova Scotians to have their best summer ever in the province while supporting local businesses. The campaign includes TV ads, YouTube video ads, digital audio ads, digital display ads, and social media ads directing people to a landing page on NovaScotia.com to plan their trips. Various campaign elements feature more than 100 visuals from Yarmouth to Cape Breton Island to highlight the wide range of experiences available in every region of the province.
Calling All Doers Summer Campaign (Outside Nova Scotia)




The Calling All Doers campaign launched in Ontario, Quebec, the northeastern United States, United Kingdom and Germany in mid-February, two weeks earlier than in previous years. The goal is to catch people in those farther away markets when they are in the early stages of planning their summer travel. The campaign launched in Atlantic Canada in May. 

Calling All Doers uses a fresh and fun creative approach to highlight the breadth of things to see and do in Nova Scotia that people can't experience anywhere else. In North America, ads will run on TV, billboards, digital video, digital display, digital audio, social media, and paid search, while the campaigns in Germany and the United Kingdom will focus on digital advertising.

The music in the ads was produced by a Nova Scotia artist specifically for the campaign. Famba, a producer and DJ from Halifax, created the soundtrack for the Calling All Doers ads to capture the unexpected delight travellers feel when they visit our province.