HIAA Welcoming Back Key National & International Air Routes
Wednesday, May 4, 2022
It's a week of celebrations for Halifax Stanfield International Airport as many national and international non-stop flights resume for the first time since the pandemic grounded many flights.
For the first time since October of 2019, WestJet flights between Nova Scotia and Europe took flight between Dublin and London and Halifax on Sunday, May 1. WestJet also resumed service to Glasgow on Monday, May 2 and the connection with Paris will resume on Saturday, May 7.
Air Canada's first direct flight between Halifax and Vancouver landed earlier this week.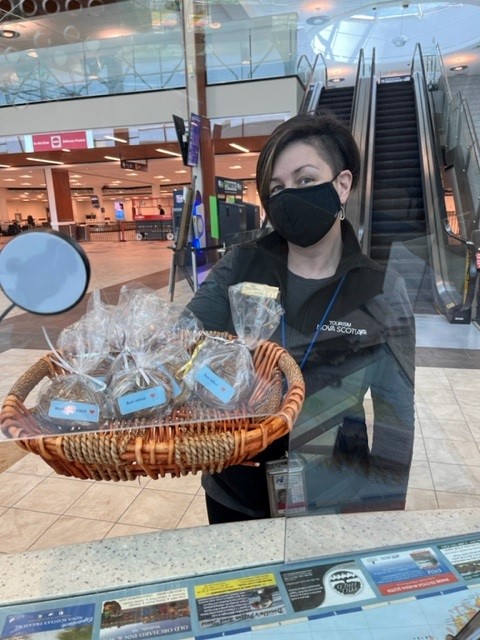 New and Returning Routes
Air Canada's flights between Halifax and London Heathrow resumed at the end of April and direct flights to Boston will resume in June.
Condor will resume non-stop service to Frankfurt, Germany on May 26 and Eurowings Discover is a new leisure airline that will also be offering flights between Halifax and Frankfurt this year.
American Airlines also will be resuming service and introducing a couple of new routes to the United States this summer. For the first time, the airline is offering non-stop flights from Halifax to Washington, D.C. and to Boston and resuming its daily service between Halifax and Philadelphia. 
WestJet's summer schedule will see flights to Nova Scotia reach 89 per cent of pre-pandemic service levels. The airline is strengthening interprovincial connections with increased service and seat capacity for routes connecting to both Halifax Stanfield International Airport and JA Douglas McCurdy Sydney Airport.
Tourism Nova Scotia is once again partnering with the Halifax International Airport Authority and airline partners to highlight convenient non-stop flights from our key markets and encourage travellers to book a vacation in Nova Scotia. Several airlines are also working with Tourism Nova Scotia this summer to host familiarization tours for travel agents and tour operators. Our team will be meeting with tour operators from these markets at Rendez-vous Canada at the end of May.
Air connections are vital for the growth of regional tourism, trade, and immigration. People want to spend less time in transit and more time experiencing the destination so direct routes are appealing.  The easier it is for people to get here the more likely they are to come. 
We are excited to see direct flights returning so we can welcome more travellers from across Canada and around the world!