Nova Scotia Launches First Winter Marketing Campaign in Atlantic Canada
Tuesday, November 16, 2021
The Province has launched a winter tourism marketing campaign in Atlantic Canada for the first time, reminding people that Nova Scotia is a great place to visit and explore any time of the year. 
The Wintervention campaign challenges people to get off the couch and embrace winter with enticing events, winter sports and travel packages. The ads highlight the variety of winter activities, shopping, dining and cozy accommodations available in Nova Scotia.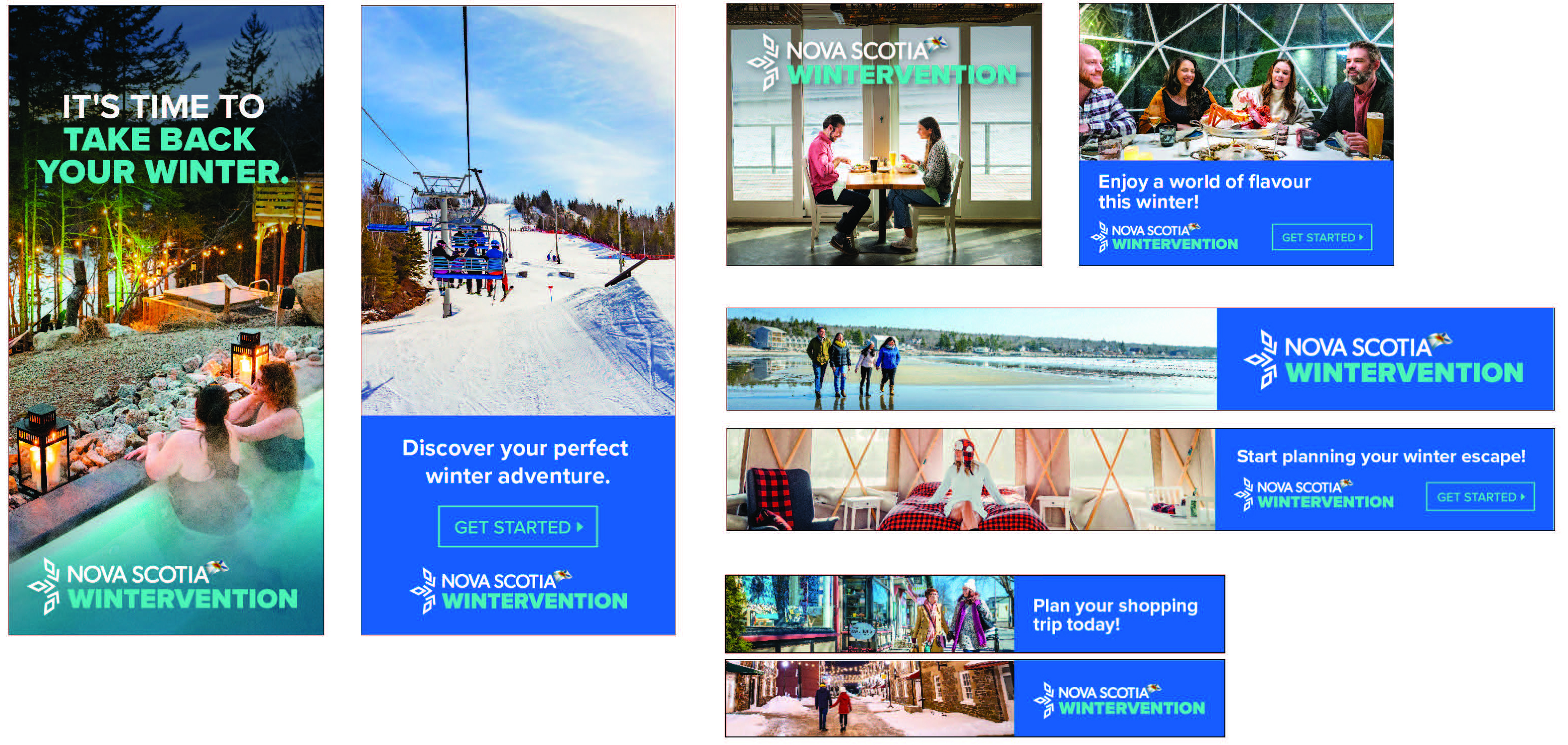 People in Nova Scotia, New Brunswick, Prince Edward Island and Newfoundland and Labrador will see television ads, radio and digital audio ads, digital video and display ads, and social media ads directing them to a campaign landing page on NovaScotia.com featuring winter getaways and packages, including packages created by partners in the RADIATE Tourism Program. The campaign kicked off November 15 with digital ads and continues through March – with inspiration for spring breaks.

Here's the campaign video that will air in New Brunswick, Prince Edward Island, and Newfoundland and Labrador.

How to get involved
We encourage tourism businesses to list their packages on NovaScotia.com to take advantage of this opportunity to connect with travellers looking for a winter escape. Login to Partner Portal to add your package. New portal users can register by contacting Stephanie Wadden, Digital Marketing Coordinator, at stephanie.wadden@novascotia.ca.

Your business or community can also use the Wintervention Marketing Toolkit to help make the campaign bigger and better. Incorporate the logos in your marketing materials to align your marketing efforts with the provincial campaigns. The toolkit and logo files are available at https://tourismns.ca/marketing/advertising-campaigns.