Online Workshop: Re-building Your Business with Overseas and US Visitors
Wednesday, March 31, 2021
Three-part Virtual Workshop on Working with Travel Trade
April 13, 14 & 15, 2021
1:30pm-3:30pm
Travel trade is the network of businesses that form the international travel distribution system. Trade are buyers and sellers, who in turn sell to both consumers or other buyers within the network. This includes receptive tour operators, international inbound tour operators, and travel agents.
When travel resumes, working with the travel trade will provide you with access to a broader market of potential travellers and help you increase bookings for your business!
This workshop is designed to provide tactics, processes and best business practices on how to develop and expand your distribution, and ultimately, your business in Canada, the United States, United Kingdom, Germany, France and China markets.
The presentation and discussions will help you answer the questions:
Am I ready for the international market?
How can travel trade help build my business?
How will travel trade change how I do business?
Which travel trade partners should I work with?
How do I gain new travel trade partners? 
Registration is being managed by our project partner at Hospitality Newfoundland and Labrador.
Registration Contact: 
Juanita Ford
 Tel | 709-722-2000 ext. 226
email | jford@hnl.ca
There are no fees to participate. Workshops will be hosted via Zoom. Due to the interactive format of this workshop our numbers are limited. Please only register if you are confident you can attend, or be sure to cancel if your availability changes. Interested participants who do not secure a spot will be waitlisted.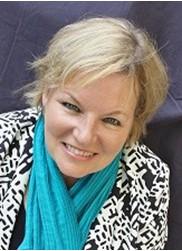 The workshop will be led by Eva Gutsche
Eva is the founder of STEM Consulting & Marketing Inc. and brings a wide range of experience and expertise to the organization. A solid background in management and sales allows for a practical hands-on approach to be applied to the various programs. Eva has been facilitating for many years working to improve effectiveness with leadership teams, sales departments and front-line customer experience.
Eva has an MBA from Simon Fraser University in Vancouver, a diploma in Hospitality Administration and Services from Centennial College, Toronto and a program completion from Cornell University in Leadership and Revenue Management. Eva is fully accredited as a Licensed Practitioner with Insights (Discovery, Team Effectiveness and Sales Effectiveness) and with Lumina (Lumina Spark, Lumina Leader and Lumina Sales). Eva is also a Licensed EQAT trainer for Destination Canada.
Please note this is a virtual adaptation of the previously offered in-person Travel Trade Readiness Program. The Atlantic Canada Travel Trade Readiness Program was developed in Atlantic Canada through partnership between the Atlantic Canada Opportunities Agency and the four Atlantic Canada provinces. Tourism Nova Scotia thanks Hospitality Newfoundland and Labrador for their administration of this workshop series.