Tourism Nova Scotia is led by Michele Saran, Chief Executive Officer.
As CEO, Michele is responsible for leading the implementation of Tourism Nova Scotia's strategy to attract more first-time visitors to the province. This will help Nova Scotia meet the Ivany report goal of doubling tourism revenues to $4 billion by 2024. She also is responsible for the day to day operations of the organization, including Tourism Nova Scotia's three areas of business: Marketing, Sector Development, and Corporate Services.
As a Crown Corporation, Tourism Nova Scotia is governed by a private sector-led board of directors, some of whom are operators in the tourism industry. The Crown is also accountable to the Department of Business.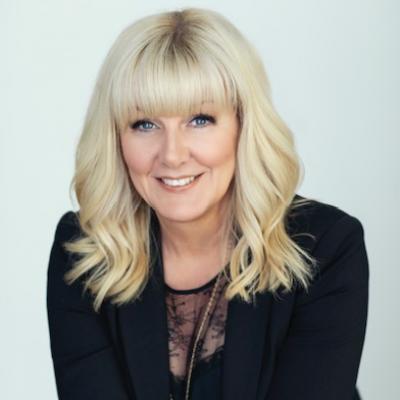 Read Bio
As CEO of Tourism Nova Scotia, Michele Saran is focused on establishing strong relationships with industry stakeholders, making research-based decisions, and leveraging local, regional, and national partnership opportunities to support and grow Nova Scotia's tourism economy. 
Since joining Tourism Nova Scotia in 2016, Michele has overseen the development of its export-focused strategic plan Driving Export Revenue, helped reshape the Business Development unit to provide sector-specific supports, worked to utilize a proactive communications approach across the organization, and led her team to several national awards for exceptional work in product development and media relations.  
With the onset of the COVID-19 pandemic in 2020, Michele's leadership has helped Tourism Nova Scotia navigate unprecedented upheaval and change in the tourism industry at the local, national, and global level. In less than eight months, Tourism Nova Scotia conducted extensive research, created and launched new marketing campaigns in new target markets, developed a number of new industry development and support programs, and provided real-time public health guideline updates—all aimed at helping Nova Scotia's tourism industry pivot and adapt in an ever-changing travel landscape.
Michele has almost 30 years of sales and leadership experience in the tourism industry. Prior to taking the helm at Tourism Nova Scotia, she served 7 years as the Executive Director of Business Events Canada (BEC), a specialized unit of Destination Canada, where she oversaw the development of a new brand identity and implemented a unit strategy that aligned with Canada's private-sector trade and investment growth priorities.  
Previously, she was Director of Incentive Sales Development for 11 years where she was responsible for attracting international tourism to Canada and driving private-sector growth. Her background also includes sales positions with Tourism Toronto, Schenker International and several major hotel chains. 
Michele holds a Bachelor of Applied Arts in Hospitality and Tourism Management from Ryerson University and a Certificate in Marketing from Queen's University Executive Leadership program.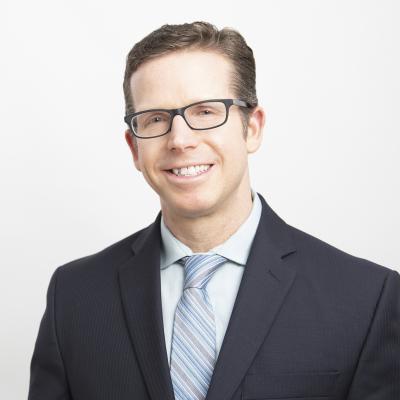 Read Bio
Jeff joined Tourism Nova Scotia as Chief Operating Officer in November 2018.  He is responsible for corporate services and day -to-day operations including finance, risk management, legal, human resources, information technology, provincial visitor information centres, and Tourism Nova Scotia's customer contact centre. 
Jeff is a Chartered Accountant with over 20 years of experience with the Province of Nova Scotia.  Prior to joining Tourism Nova Scotia, he was Vice President Finance with Develop Nova Scotia.  He has led policy and legislation development as a director with the Department of Municipal Affairs, and has held senior roles with Service Nova Scotia and Housing Services.  Jeff has also worked in financial leadership positions in the private sector.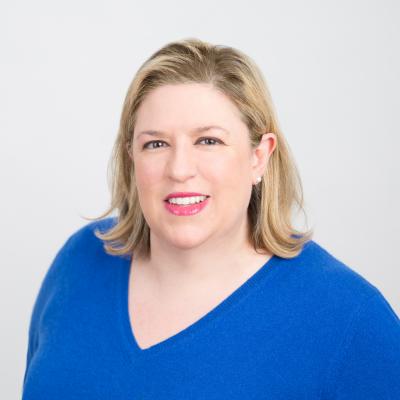 Read Bio
Joann joined Tourism Nova Scotia in January 2017 as Chief Marketing Officer. In this role she is responsible for destination marketing and sales strategies designed to promote Nova Scotia as a leisure travel destination.
Joann is a marketing professional with over 18 years of marketing experience. She completed her MBA at Dalhousie University and has worked for a range of recognized brands including Unilever, Pepsi-QTG, Kruger Products, Sobeys and Cadbury. After a stint in Toronto, she returned to her home province of Newfoundland where she helped guide the marketing of the Grenfell Campus of Memorial University. In 2013, she moved back to Nova Scotia to work with Johnson Insurance, leading the marketing for Atlantic Canada as their Atlantic Head of Marketing.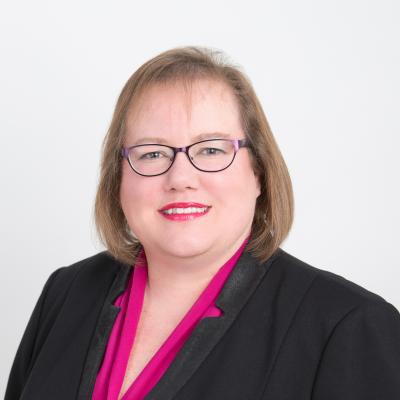 Read Bio
As Tourism Nova Scotia's Director of Sector Development, Darlene is responsible for tourism experience development and sector development initiatives aimed at improving Nova Scotia's competitiveness as a tourism destination.
With over two decades of tourism experience, Darlene has extensive experience working with organizations, businesses and communities to ensure the growth, market-readiness and sustainability of Nova Scotia's tourism products and experiences.
Darlene began her career with Industry Canada in the regional tourism office responsible for implementing federal–provincial tourism development agreements and leading sector development initiatives. In 1995, she joined the provincial tourism department as a tourism development officer and later advanced her career by working in other branches of government with a focus on tourism product development. Darlene has a degree in Science from Dalhousie University (1988), and a degree in Tourism & Hospitality Management (1992) from Mount Saint Vincent University.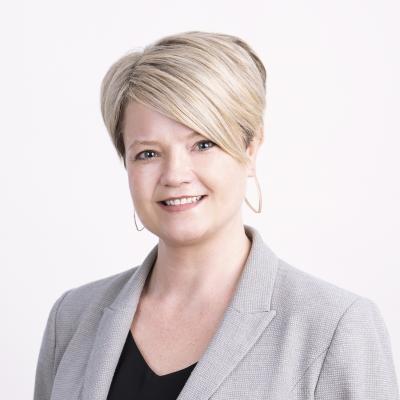 Read Bio
Kelli has led Tourism Nova Scotia's communications team since 2016 and is responsible for managing and directing internal and external corporate communications activities.
Kelli joined the provincial tourism organization in 2013 and worked for three years as the manager of industry partnerships. Prior to this, she spent 10 years as marketing manager with Nova Scotia Business Inc. where much of her work was focused on marketing to support export development initiatives and the attraction of new businesses to Nova Scotia. Early in her career she spent 7 years working in marketing communications roles with Maritime Life Assurance Company, Blue Cross and the Central Regional Health Board.
Kelli holds a Bachelor of Public Relations Degree (1998) from Mount Saint University.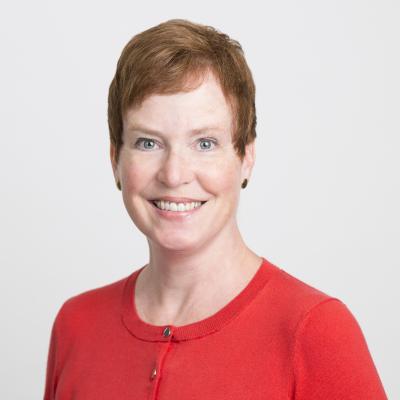 Read Bio
As Director, Research and Policy, Anna leads Tourism Nova Scotia's research programs to support evidence-based decision making across the organization. She also leads key corporate initiatives, including strategic and business planning, and TNS' performance measurement.
 
Anna joined Tourism Nova Scotia in May 2014, a natural extension to her more than 20 years of experience in leveraging market research to inform strategic decision making. Most recently, Anna worked with Efficiency Nova Scotia, where she developed the organization's market research practice.
 
Anna holds a Bachelor of Commerce degree from Mount Allison University.