Workshop: Building Your Business with the Travel Trade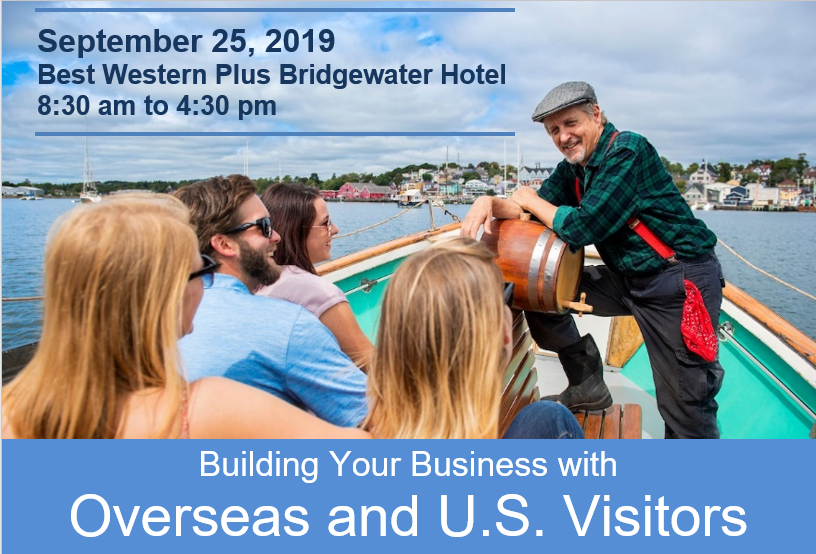 A Workshop on How to Work with the Travel Trade
This workshop is designed to provide tactics, processes, and best business practices on how to develop and expand your distribution, and ultimately, your business in the United States, United Kingdom, Germany, France and China markets. Travel trade is the collection of companies that buy and sell travel. This includes receptive and international inbound tour operators and travel agents.
The presentations and hands-on activities will help you answer the questions:
Am I ready for the international market?
How can travel trade help build my business?
How will travel trade change how I do business?
Which travel trade partners should I work with?
How do I gain new travel trade partners?
Where: Best Western Plus Bridgewater Hotel, 527 Highway 10, Bridgewater
When: Wednesday, September 25, 8:30-4:30
Registration fee: $30 + HST + $34.50
The workshop will be led by Eva Gutsche, Managing Director of STEM Consulting & Marketing Inc. Eva provides a variety of consulting and facilitation services assisting hospitality & tourism businesses in increasing performance. Eva's hands on experience as a tourism supplier and 18 years of facilitation experience helps workshop participants relate and apply the content.
How to Register:
REGISTER ONLINE with our project partner at Hospitality Newfoundland and Labrador, or contact:
Allie Bourden, Training Coordinator
Tel: 709-722-2000 ext 234
Email: abourden@hnl.ca
---
                                                                    Supported by:


The Atlantic Canada Travel Trade Readiness Program was developed in Atlantic Canada through partnership between the Atlantic Canada Opportunities Agency and the four Atlantic Canada provinces. Tourism Nova Scotia thanks Hospitality Newfoundland and Labrador for their administration of this workshop series.