TNS boosting awareness of takeout, delivery and online shopping initiatives during COVID-19
Tuesday, May 5, 2020
While the restrictions put in place to prevent the spread of COVID-19 have created challenges for tourism and hospitality businesses, many businesses are quickly adapting to offer take-out and delivery services during the pandemic.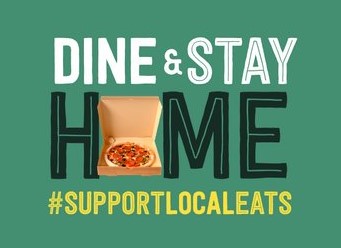 Several initiatives have been developed by organizations across the province to promote businesses offering take out, delivery, and online shopping. Tourism Nova Scotia has curated a web page featuring the various initiatives, including Discover Halifax's Dine and Stay Home campaign, and will be promoting that page through social media advertising to help encourage Nova Scotians to support local businesses. 
See the landing page here: https://novascotia.com/dine-in-stay-home
If your organization has a program or a list of businesses offering take-out services, please reach out to let us know by contacting Michelle Sears Michelle.Sears@novascotia.ca. 
If you would like to have your business added to the listings on one of the promoted sites, please reach out to the organization in your area:
Subscribe to our inTouch newsletter to receive updates on Tourism Nova Scotia's programs, partnership opportunities, marketing activities, research, and resources, as well as industry success stories and professional development opportunities.