#TNSHereToHelp: Jennifer McKeane
Thursday, May 28, 2020
Our team is passionate about Nova Scotia and about growing Nova Scotia's tourism industry, especially as we work to recover and rebuild from the impacts of COVID-19. Through research, business resources, training, experience development coaching, and marketing programs, we're here to help. 
Jennifer McKeane, Tourism Development Advisor
The business development team works with new and existing tourism businesses to identify business opportunities and provides business coaching on how to establish or enhance your business based on research and market intelligence. As a Tourism Development Advisor with the business development unit, Jennifer McKeane can advise on available resources for businesses, provide a tourism-specific review of proposed businesses or expansions, and connect businesses to outside agencies and organizations for specialized advice. Be sure to check out the new webinar series she is coordinating, aimed at helping businesses navigate the COVID-19 pandemic: www.tourismns.ca/webinar-series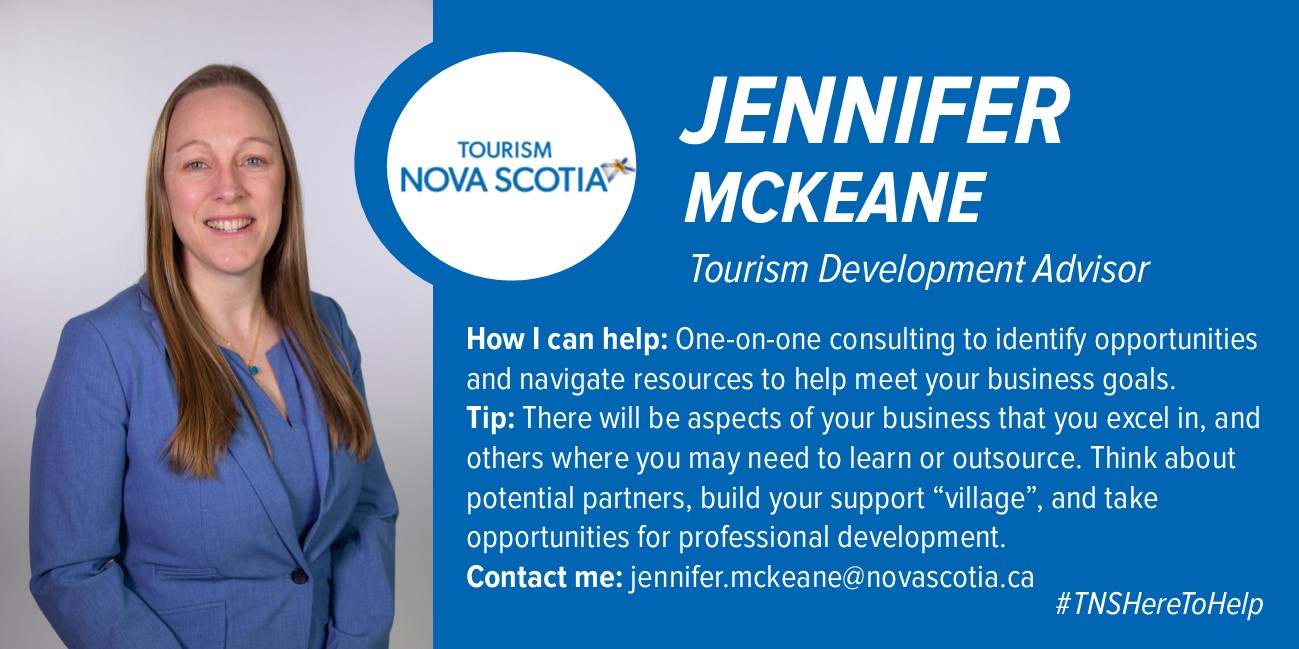 Subscribe to our inTouch newsletter to receive updates on Tourism Nova Scotia's programs, partnership opportunities, marketing activities, research, and resources, as well as industry success stories and professional development opportunities.