#TNSHereToHelp - Stephanie Wadden
Thursday, May 28, 2020
Our team is passionate about Nova Scotia and about growing Nova Scotia's tourism industry, especially as we work to recover and rebuild from the impacts of COVID-19. Through research, business resources, training, experience development coaching, and marketing programs, we're here to help.
Stephanie Wadden, Digital Marketing Coordinator
Stephanie Wadden specializes in digital marketing within Tourism Nova Scotia's marketing team. She helps eligible businesses create accurate and appealing business listings on our trip planning website, NovaScotia.com.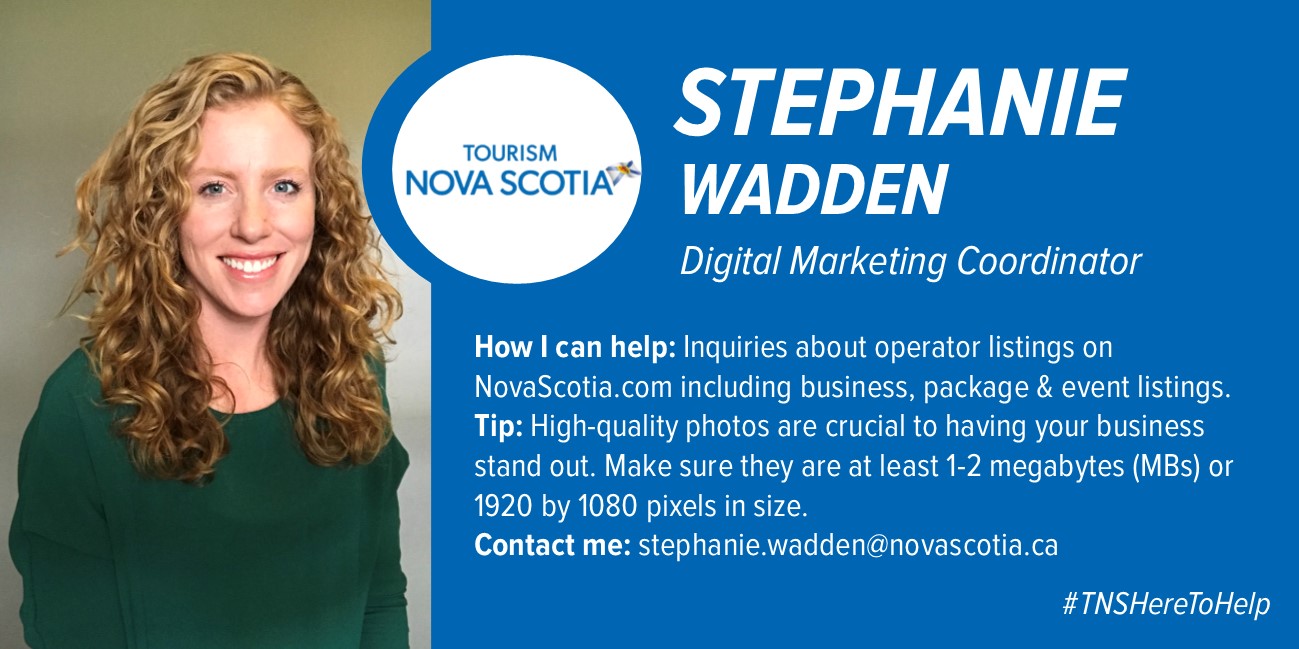 Subscribe to our inTouch newsletter to receive updates on Tourism Nova Scotia's programs, partnership opportunities, marketing activities, research, and resources, as well as industry success stories and professional development opportunities.