Winter Campaigns Aim to Extend Tourism Season in Nova Scotia
Wednesday, December 19, 2018
Nova Scotia has an opportunity to develop year-round tourism operations and experiences. Currently, most visitors come to Nova Scotia between June and October.  The seasonal nature of the industry can create challenges, but tourism organizations throughout the province are rallying to create new opportunities to extend the tourism season.
South Shore Tourism Cooperative

The South Shore Tourism Cooperative has organized two events, encouraging visitors to continue exploring the region throughout the winter, or as they call it, "Lobster Season."
The South Shore Christmas Crawl kicked off on November 16, and local businesses, galleries, museums, crafters, creators, and shops will be collaborating on events running until January 6, 2019.
Hot on the heels of this event is the second annual South Shore Lobster Crawl from February 1 -19, 2019. The Lobster Crawl includes musical and culinary events, art shows and plenty of opportunities to enjoy local lobster.
Click here for information about these projects and how your business can register to take part.
The Atlantic Canada Opportunities Agency recently announced support for the South Shore Tourism Cooperative to develop a three-year plan to grow off-season regional tourism experiences, as well as support for the New Ross Regional Development Society for tourism development projects.
Destination Cape Breton Association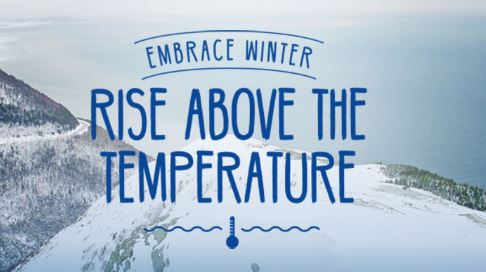 Destination Cape Breton is launching its 2019 winter marketing campaign, which will run from January to March. The campaign focuses on winter experiences and equipment rentals, winter events, where to eat and where to stay. Marketing initiatives include digital marketing, a print brochure and hosting social media influencers.
Destination Cape Breton is capitalizing on Cape Breton's 1100km of snowmobile trails, more than 50 snowshoe trails and four ski facilities to draw visitors to the island for exciting winter experiences.
Check out Destination Cape Breton's Embrace Winter: Rise Above the Temperature site
These campaigns are great examples of how communities and tourism businesses can work together to create compelling events and offer and promote experiences with the closer local and regional markets in mind to extend Nova Scotia's tourism season. 
Subscribe to our inTouch newsletter to receive updates on Tourism Nova Scotia's programs, partnership opportunities, marketing activities, research, and resources, as well as industry success stories and professional development opportunities.