Industry Innovation and Inspiration
As the province continues to operate under a state of emergency due to COVID-19, we are so inspired and impressed by the innovation and resilience of Nova Scotia's tourism industry. We've highlighted a few examples of this great work from across the province.
Halifax Region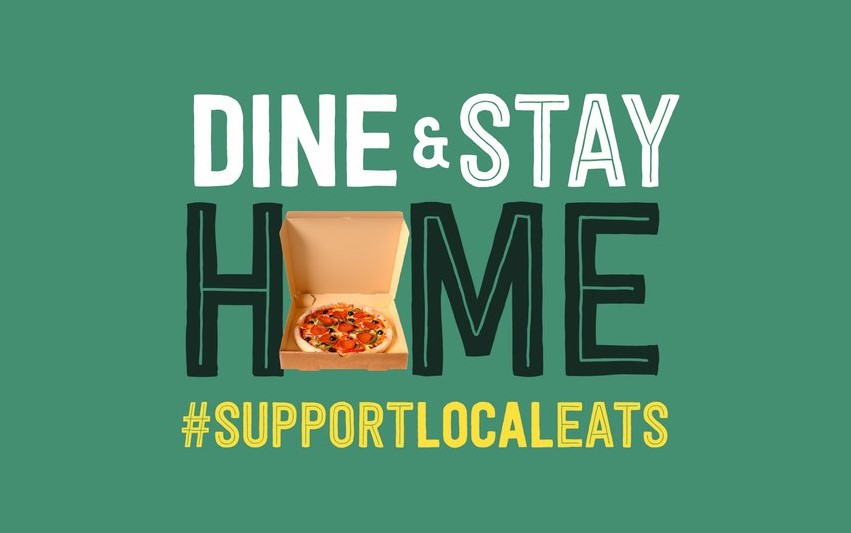 South Shore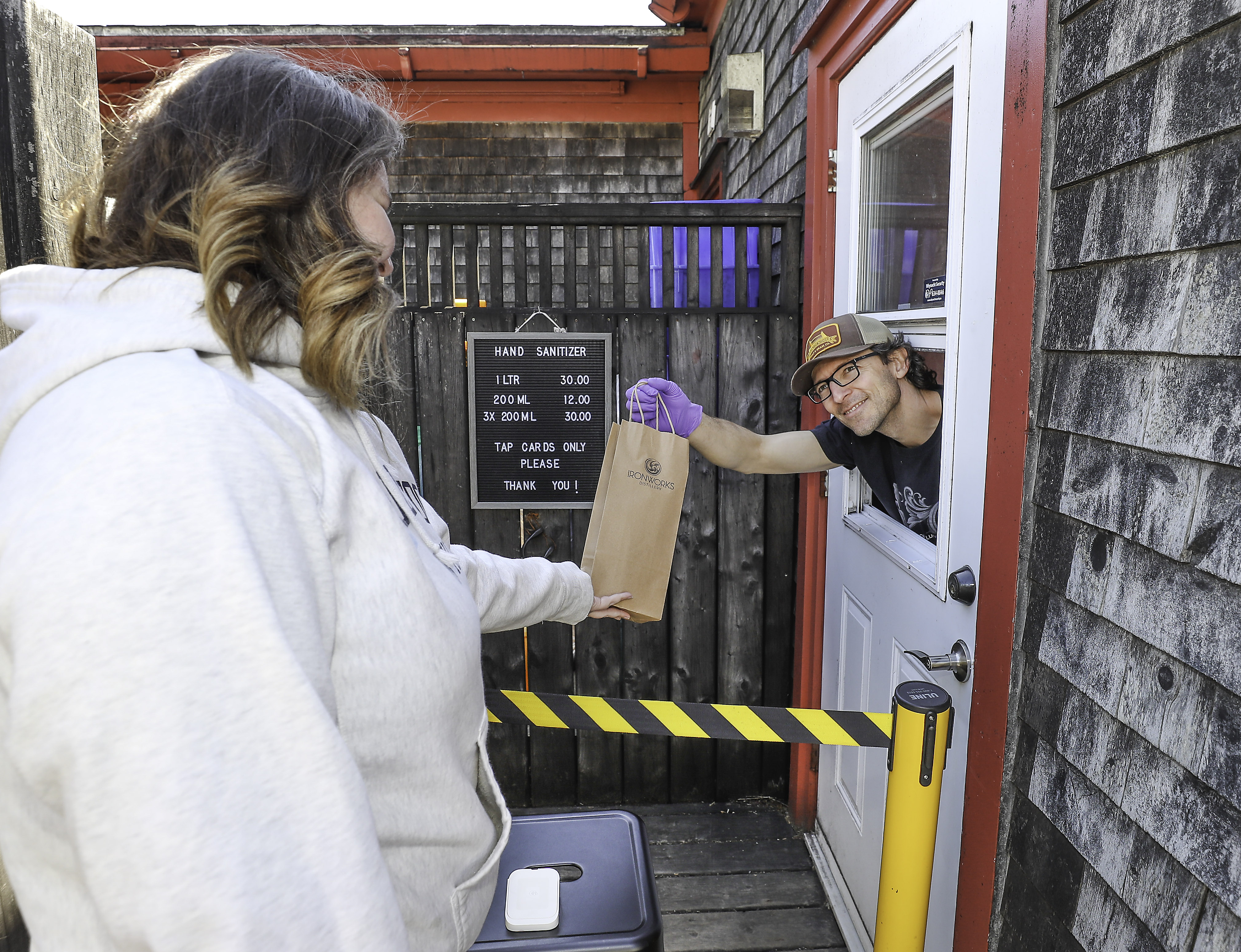 Eastern Shore   
Authentic Seacoast is supporting the fight against COVID-19 by producing hand sanitizer, with a focus on supplying hospitals, long-term care facilities and other front-line workers.
Sober Island Brewing created a 'Stay at Home' t-shirt with all profits going to Dalhousie Medical Research Foundation.

 To increase support of other local businesses, t

hey partnered with Fairwinds Motel & Restaurant to offer Fish Friday, where you can pre-order a meal of fish and chips with cold beer and have it delivered. 
Uprooted Market & Café created an online store to sell local groceries and products with delivery service to the local area (between Ship Harbour and Porters Lake).
Cape Breton   
   
Destination Cape Breton Association launched its '30 Days of Thanks' campaign, where for the next 30 days, two essential service workers a day will be randomly drawn to receive $100 gift cards for tourism experiences all over Cape Breton Island.
Glace Bay's Savoy Theatre staff and friends are making 761 protective face masks—one for each seat in the theatre. When finished, the masks will be allocated to members of the community in need.
For the 2020 season, CB West Paddleboards, and A Great Day Fishing and Live Life In Tents are offering COVID-19 frontline workers 25% off all online bookings made through www.livelifeintents.com
Port Hood's Mary Janet MacDonald's online baking classes have provided a virtual bright spot to aspiring home bakers across the county.
Lorne Currie, owner of Sign Source is selling Stay the Blazes Home signs for $25 and donating a portion of sales to Feed Nova Scotia to help them meet demand during the pandemic.
Celtic Creek RV Sales in Boularderie is offering its RVs for free to hospital workers in Cape Breton looking to keep a safe distance from their families and minimize the threat of spreading COVID-19.
Wendy Owens Abbott, who is manager of the Bras d'Or Lakes Inn and also a musician, is selling Stay the Blazes Home shirts to raise funds to purchase iPads to be used by residents of long-term care home Richmond Villa to stay in touch with loved ones while in lock-down.
The Highland Arts Theatre is providing a variety of online options including dance classes and workshops to instill some cheer, comfort and distraction into the lives of Nova Scotia residents during the pandemic
The Cape Breton Food Hub Co-operative is now providing a distribution link to make it easier for local producers to get their products into the hands of local consumers and chefs.  To support vendors of the Cape Breton Farmers' Market while the market is closed, the Cape Breton Food Hub Co-operative will sell vendors' items using a no contact home delivery model. The response has been overwhelmingly positive, with many new households starting to order through the hub, and food producers are reporting an increase in sales from the same time last year. In addition, the Food Hub Co-operative will deliver free weekly orders of nutritious local food to 25 Cape Breton residents, made possible through federal funding from the Community Food Centres of Canada.
Glenora Distillery is producing Helping Hands hand sanitizer to help fulfill a shortage of the product during the pandemic.
Northumberland Shore
Bay of Fundy & Annapolis Valley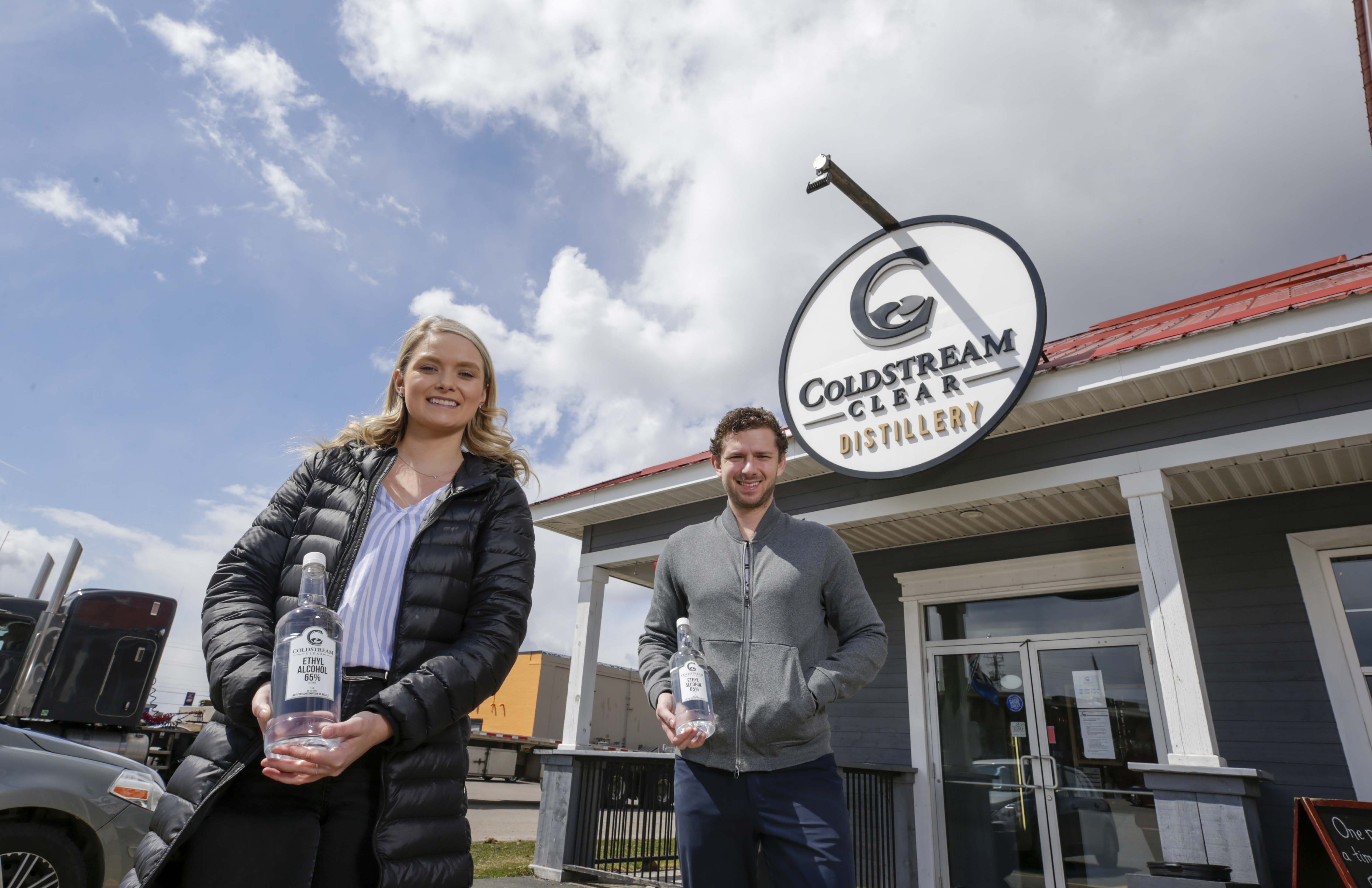 Like other distilleries across the province, four distilleries in the Bay of Fundy and Annapolis Valley have switched gears to offer hand sanitizer for sale and address a critical shortage: Barrelling Tide Distillery in Port Williams, 

Coldstream Clear Distillery in Stewiacke,

Raging Crow Distillery in North River, and

Still Fired Distilleries in Annapolis Royal.

The Wolfville Farmers' Market has launched an online store featuring their vendors.
The Truro Farmers' Market has launched an online store featuring their vendors.
Aaron Emery, owner of Old Road BBQ in Truro, N.S., has been delivering lunches to emergency room doctors and nurses at the local hospital.
My Home Apparel, a Truro-based apparel company has raised almost $100,000 for charity with their "Stay the Blazes Home" t-shirts.
Cocoa Pesto Catering in Windsor partnered with Brison Development to provide 400 Easter dinners to local seniors and some health care workers
Flying Apron Inn and Cookery has been sharing a recipe of the day on their Facebook page.
This year's edition of the Parrsboro International Plein Air Festival will take to the online world with a virtual PIPAF In Isolation, with 30 artists competing virtually from their homes - bringing an inspiring perspective in this historical time of adversity through the eyes of plein air artists throughout North America.
Deep Roots Music Festival has moved online for 2020, with online concerts and opportunities for fan participation.
Sydney Street Pub in Digby has been offering "Take what you need, pay what you can" on their freshly made meals made with local ingredients. 
Yarmouth & Acadian Shores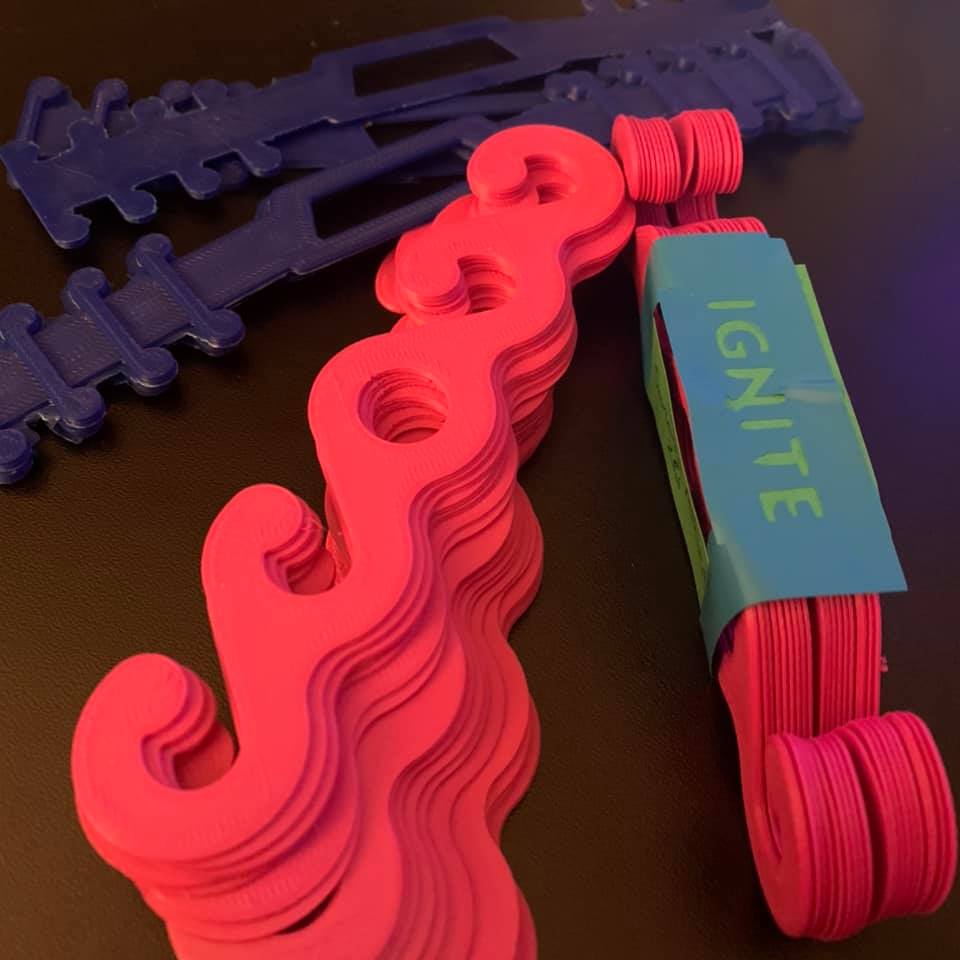 Yarmouth's Ignite Labs are 3D printing ear savers for Nova Scotia's frontline and health-care workers.
The Argyler Lodge and Restaurant is offering weekend takeout service.
Heritage Brewing Co. is offering pick up and delivery. Delivery services also include snacks, and customers who place an order over $75 receive a Heritage Brewing beer glass.
Tusket Falls Brewing is also offering pickup and free delivery for customers.