Q&A with Colin McAllister and Justin Ryan
Friday, June 14, 2019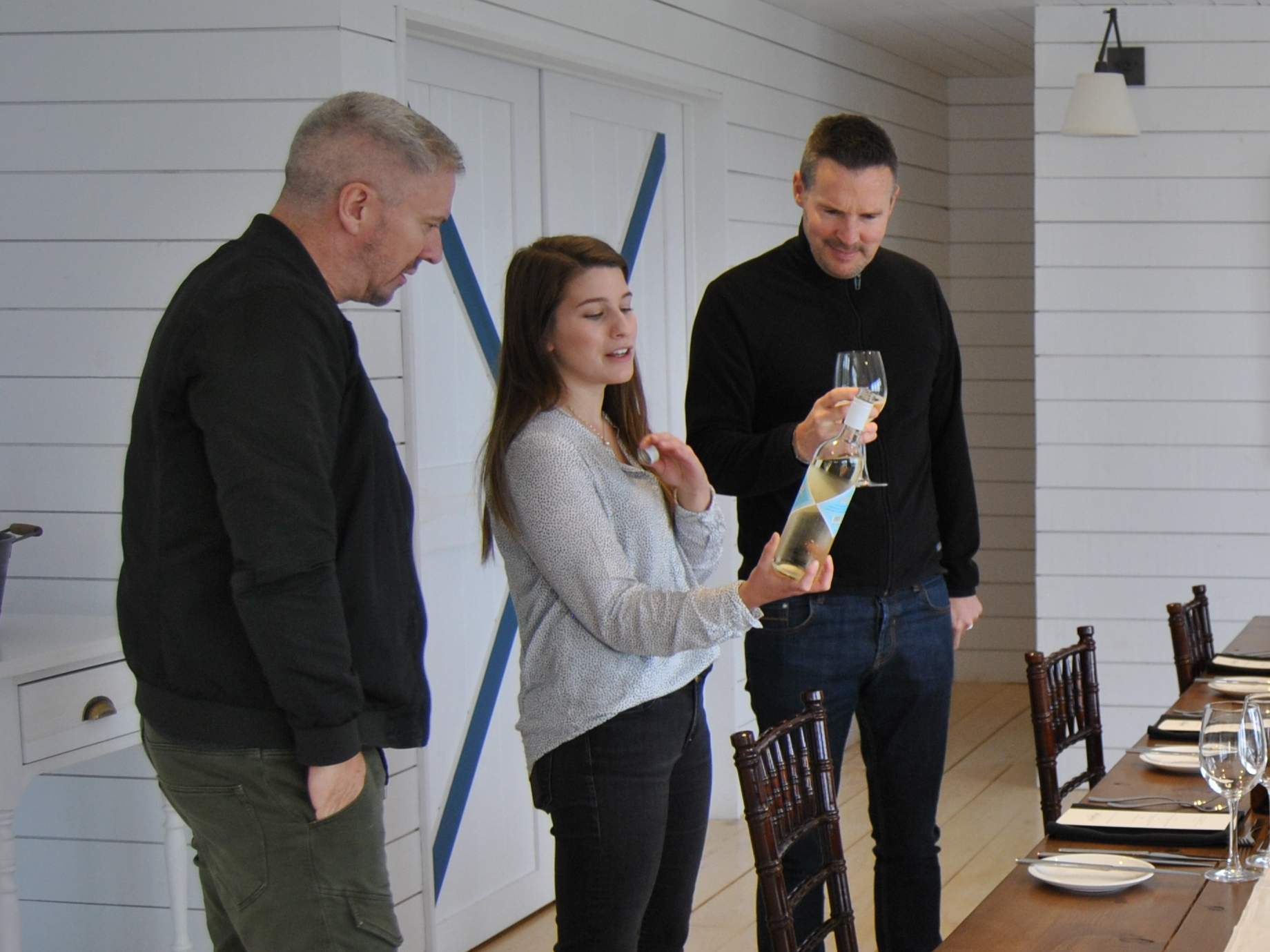 Tourism Nova Scotia recently hosted Colin McAllister and Justin Ryan, interior designers and television presenters, on a tour of southwestern Nova Scotia. They are well-known for shows like Cabin Pressure and Game of Homes. In addition to sharing their experience on social media, they will be sharing their favourite highlights from Nova Scotia in their Toronto Sun column and on Breakfast Television Toronto, surrounded by décor inspired by their trip.
While they were visiting, we caught up with them to see what they love about Nova Scotia, and what advice they have for tourism operators. Please note, this interview has been edited for length and clarity.

Q: How are you liking Nova Scotia so far?

Justin: What isn't to like? We've never been before, this is kind of virgin territory for us. When the opportunity arose to come to Nova Scotia, we didn't hesitate for a moment, because we had heard so many good things from so many people. First thing we noticed is how incredibly friendly everyone is. Everywhere we've gone, people have gone out of their way to make us feel welcome. The food has been brilliant.

Q: Has anything surprised you so far?

Colin: You expect to meet really nice people in nice places, but it's always a surprise when you see people who are from here originally and have gone away and learned things like wine-making and have brought it back to their homeland. They are appreciating the farming community and what's been done in the past, but also bringing it forward to an international market. Sometimes you have to go away to come back to appreciate what's there -- or maybe just see with a fresh set of eyes the important things, and being able to distill that to offer to other people. 

Q: You've stayed in probably thousands of accommodations, and designed so many yourselves—are there any little things that hosts or accommodations do that you look for?

Colin: It's nice to embrace what's on your doorstep. You want to see things that are local and pertinent to the area. You also want to feel looked after. The hotel in Halifax had some really nice touches in the room like art books and mineral waters. They put fresh flowers throughout the room, in beautiful vases around the side of the bed - nice little green touches. These are simple things that not a lot of people do, but they really add up to make a good impression. So you come away thinking, "Wow, someone cares." It's not always spending money, but it's about spending time sometimes to add little individual touches that the visitor thinks these are done exclusively for me. You notice these things, and you appreciate them. And then you feel totally taken care of.



Q: You've got very passionate fans on online; do you have any tips for our operators on how to engage with customers online?

Justin: If you look at most of our posts, you'll see that that at the end we ask a question. So instead of just saying "Here we are in Halifax, and here's A,B,C," we will then finish and say, "Have you ever done A, or been to B or what kind of C do you like?" So, we reference the things we talk about, and ask for people's opinions, which encourages people to open the dialogue and gives us great engagement.

Colin: Brands put messaging out and expect people to listen automatically, but are they really listening? It's two-way traffic. Our social media has always been two-way traffic. We listen to our people, we engage with them, we have conversations with them—and we remember things about them. And that surprises people. No one else does our social media—it's us. It should come from you and your voice.

Justin: It's also important to not get too far outside your wheelhouse. We're home designers, but we're not chefs. We're not going to give a masterclass in how to cook lentils. We might talk about a nice meal that involved lentils, but we've never gone into things that are totally outside our wheelhouse, because then you start to alienate. Generally, you stay within the framework for what people know you for, and then give them a little surprise here and there.

Q: If organizations or operators have never worked with media or influencers before, what's the one thing you think they need to know when they get started?

Colin: They need to be honest about why they are doing it—what do they expect from a media partnership? Do they want greater numbers? Is there a message? If you're clear about that in your mind, everyone else will be clear. It will cost you less money, because there won't be costly mistakes.
Subscribe to our inTouch newsletter to receive updates on Tourism Nova Scotia's programs, partnership opportunities, marketing activities, research, and resources, as well as industry success stories and professional development opportunities.