Tourism Forging Forward: Adapting Festivals and Events
Tuesday, October 20, 2020
This  is part of the Tourism Forging Forward: Stories of Innovation and Adaptation series. The series explores how tourism businesses have pivoted in response to COVID-19 and are moving forward to strengthen their business. For more in this series, see the inTouch blog.
Physical distancing and gathering limits are key measures public health officials around the world are using to control the spread of COVID-19. At the same time, festivals and events are a crucial part of attracting visitors, supporting local economies, and creating a vibrant place to live. So how do you continue to throw festivals, and reap those benefits, when people can't gather the way we're used to?

In every region of Nova Scotia businesses and organizations have come up with creative, fun, and exciting answers to that question. Halifax Greek Festival created Greek Fest to Go so people could still enjoy the delicious festival flavours without gathering. Celtic Colours International Festival and many others have opted for virtual festivals this year.

Here are two examples of festivals that have adapted to these public health guidelines while still offering a sensational experience for attendees.

Devour! The Food Film Fest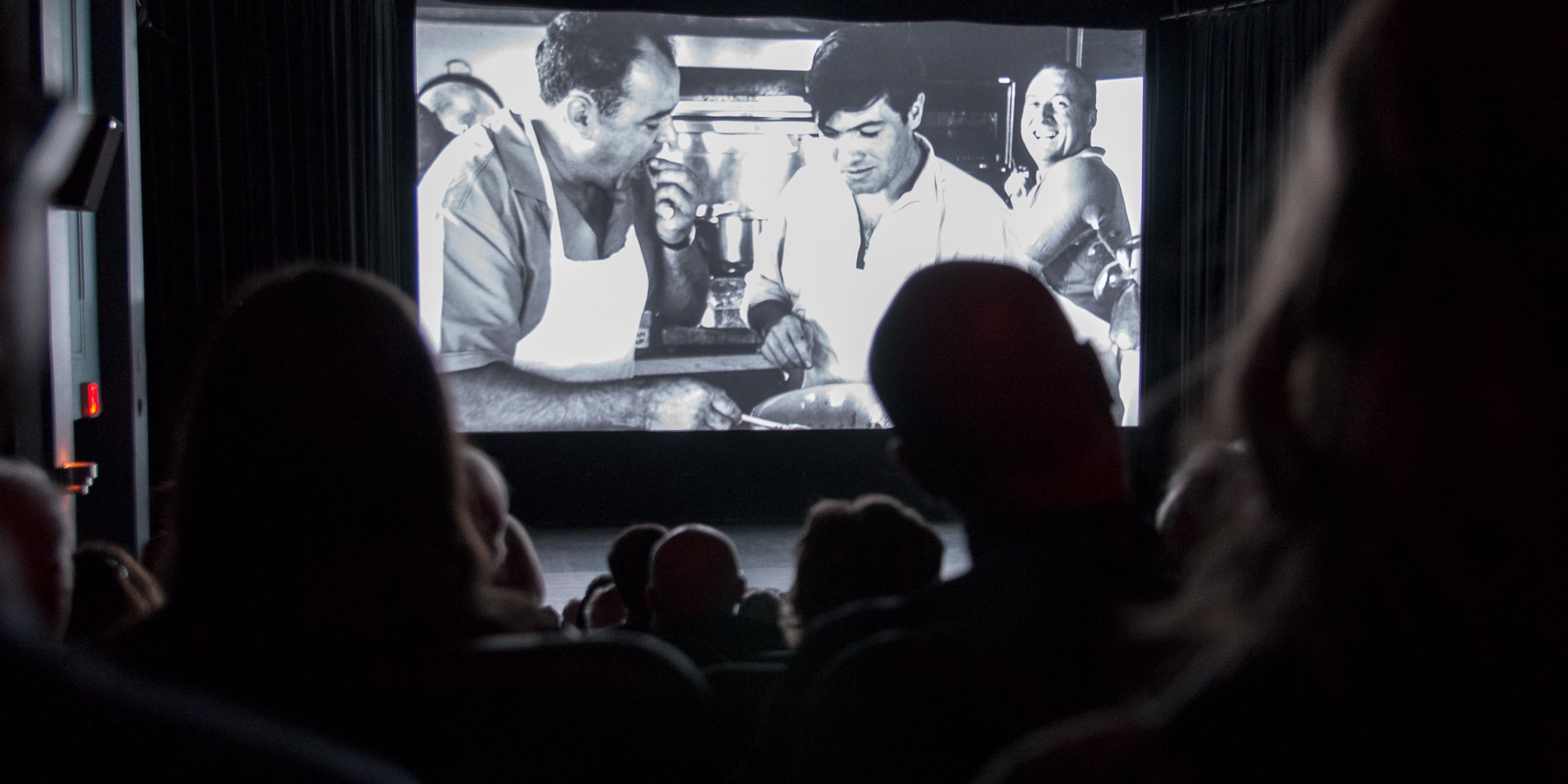 Devour! The Food Film Fest launched in 2009 as an initiative to support tourism and Annapolis Valley businesses during the off-peak tourism season. The focus of the event is to attract experiential travellers who are interested in food, film, or ideally both. This year, festival organizers Michael Howell and Lia Rinaldo were expecting to attract 15,000 participants. An economic impact study commissioned last year estimated that the festival, which employs 13 people, generates $1.9 million in economic activity.

As an internationally recognized festival, the big draw in previous years were the celebrity chef dinners. The festival has also included 100+ individual events including film screenings, workshops, culinary tours, receptions, live music, and school programming. With gathering limits in place, clearly a new approach was needed to run the festival this year and continue to bring that economic value to the region. Organizers explored all the options and arrived at a hybrid festival that includes in-person and online film screenings, workshops, and events. Films will be primarily screened at the Al Whittle Theatre and simultaneously streamed online across Canada. Events will be socially distanced with many taking place outside, in addition to online components.

"This pivot, as we say, to create a virtual festival when some of this technology was not available nine months ago, meant that we had to explore how we were going to simultaneously stream and screen and provide a festival that will be interesting for those people that actually come," says Michael Howell. "We still have 22 screenings and 10 workshops."

Festival organizers readjusted their budget and goals for this year, and a week before the festival began had already surpassed their box office goals. Ticket sales are expected to continue right up until the events begin. They are relying on participants from the Atlantic bubble for the in-person events, but for the first time, people will be able to participate online from anywhere in Canada.

"We've focused on the film screenings, streaming it so everyone from outside our region can still visit, and in fact, we may be able to attract new visitors, virtual visitors, by virtue of the fact that some people who wouldn't normally have the resources to travel physically to Nova Scotia can visit the festival virtually," says Michael. The festival is getting national media attention because people in other provinces will be able to participate from home.

"I think depending on how this all goes, we'll likely stream every year no matter what, because we are a destination event and the idea of us being able to possibly reach attendees all over the world is a really exciting one for us," says Lia Rinaldo.

The festival will benefit the community through things like employment opportunities, purchasing of supplies and services from local vendors, and attracting Atlantic Canadian visitors to Wolfville.  Lia and Michael have heard from some local accommodations that they are sold out during the festival.

The advice Michael offers to other event organizers is to diversify your revenue streams. He says a lot of the success of the festival comes from the fact that they offer a variety of different kinds of activities that attract visitors with broad interests. "Think of other ways to bring in revenues that may attract a different kind of visitors or a different kind of attendee," he says.
Check out our interview with Michael to hear the story of how the Devour! Food Film Fest adapted this year to attract both virtual and in-person visitors.

Yarmouth Merry Madness
Merry Madness is a Downtown Yarmouth event that aims to bring residents and visitors downtown for a one-of-a-kind holiday shopping experience, including business promotions, prizes, and activities. The goal is to encourage spending at local businesses. Merry Madness is organized by the volunteer Downtown Yarmouth Events Committee, which includes downtown businesses, the Town of Yarmouth economic development officer, and other volunteers.

"Over the past two years, Merry Madness has highlighted small business in downtown Yarmouth," says Natalie Smith, economic development officer. "Participating businesses were able to see an influx of hundreds of shoppers through their doors for the event and build new consumer relationships."

The event usually take place on a single day and includes pop-up vendors.  To reduce the influx of participants in one night and meet social distancing guidelines and gathering limits, the event has been extended to 10 days. This allows participants to peruse the participating businesses at their convenience and reduce the push to shop within a short time window. To be safe, businesses will not be handing out complimentary refreshments and there will not be pop up vendors. The event is being promoted on social media and through print and radio advertisements.

Rather than being hindered by changes made to meet COVID-19 regulations, organizers expect the festival to grow this year. Merry Madness has expanded participants and sold out each year. This year, organizers plan to sell 250 tickets, up from 200 last year.

Natalie's advice to festival and event organizers is to be creative and flexible. "You can often find a way to hold an event if you are willing to look outside the box and adapt," she says.

Have you done something creative to adapt your festival or event this year? Let us know at tnscommunications@novascotia.ca.