Travel Influencers Name Nova Scotia the Top Place to Visit in 2020 in the US and Canada
Tuesday, November 5, 2019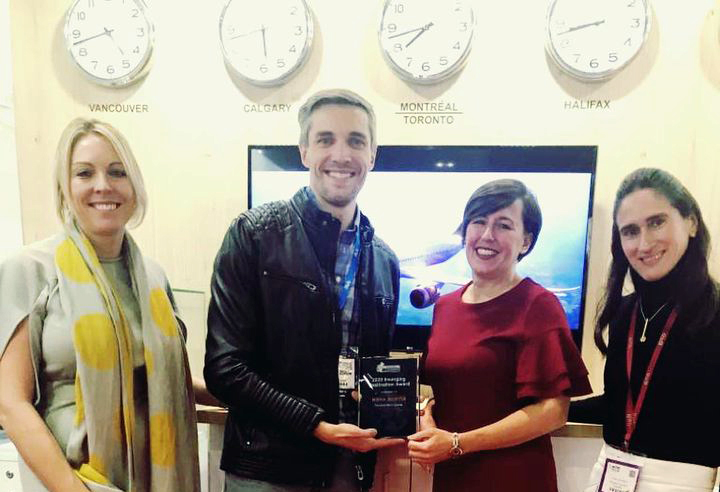 Nova Scotia has been picked by the Travel Lemming 2020 Emerging Destination Awards' team of top travel blogger judges as one of the top 30 emerging destinations globally for 2020 - and the #1 overall destination in the US and Canada.
Travel Lemming is one of the fastest growing travel blogs on the Internet, with over 75,000 social media followers and 60,000-130,000 visits per month. Travel Lemming focuses on highlighting the world's emerging travel destinations with a mission to encourage travellers to get out and explore lesser-known places around the world. The Emerging Destination Awards are selected by a panel of the world's top travel influencers.
Here's what Travel Lemming and the panel judges have to say about Nova Scotia:
"Emerging destinations like Nova Scotia are the future of global tourism. With so much to do for every kind of traveller, it's really not hard to see why Nova Scotia was the runaway choice of our judges as the number one place to travel in the US and Canada next year. We predict 2020 will be a long-overdue breakout year for tourism in Nova Scotia."
- Nate Hake, CEO, Travel Lemming
"Nova Scotia is one of those destinations that's just underrated. It has everything from an incredible dining and drinking scene, charming seaside fishing villages, one of the seven natural wonders of North America at the Bay of Fundy, and unique immersive tours that help you learn about the history and culture while taking in the beauty and tastes of Nova Scotia."
 - Megan Indoe, Bobo and ChiChi.
"As a food blogger Nova Scotia has been on my radar for some time now. I'm excited to plan a visit to explore the culinary scene. I especially want to experience the Nova Scotia Lobster Crawl!"
 - Nathan Aguilera, Foodie Flashpacker
Readers will now have the opportunity to vote for their favourite destination among the 2020 Emerging Destination Award winners. Help spread the word and encourage people to vote at https://travellemming.com/emerging-destinations-vote/
Subscribe to our inTouch newsletter to receive updates on Tourism Nova Scotia's programs, partnership opportunities, marketing activities, research, and resources, as well as industry success stories and professional development opportunities.