Enhance Your Visitor Experience by Improving Accessibility
Monday, May 6, 2019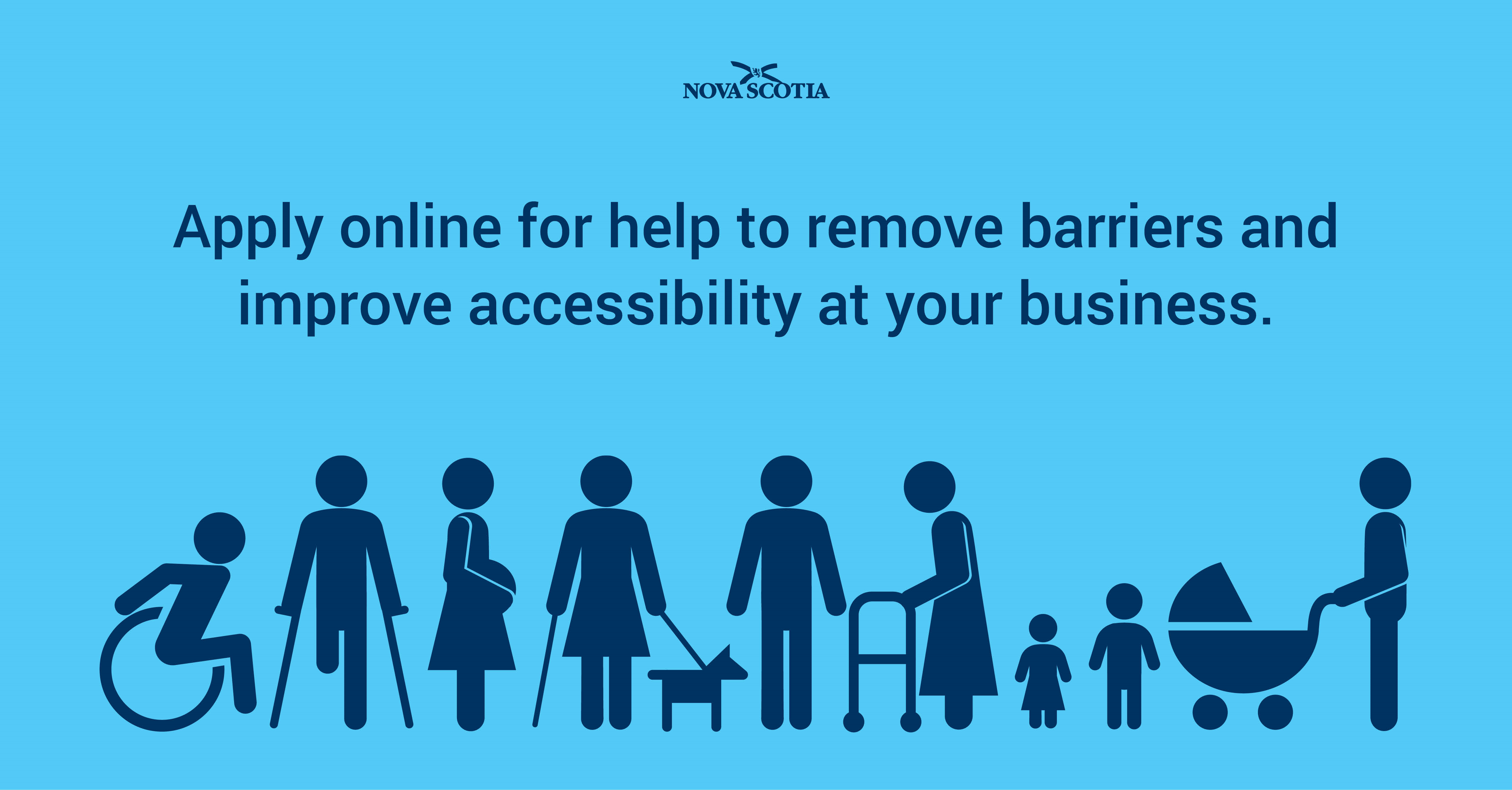 Making your business more accessible for persons with disabilities can help ensure you meet your visitors' needs and provide a great customer experience. The Province of Nova Scotia is offering grants to help businesses reduce barriers for persons with disabilities.
The Business ACCESS-Ability Program will fund up to two thirds of projects including upgrades to remove physical barriers, provide accessible communication and information, provide accessible transportation, and receive training and education.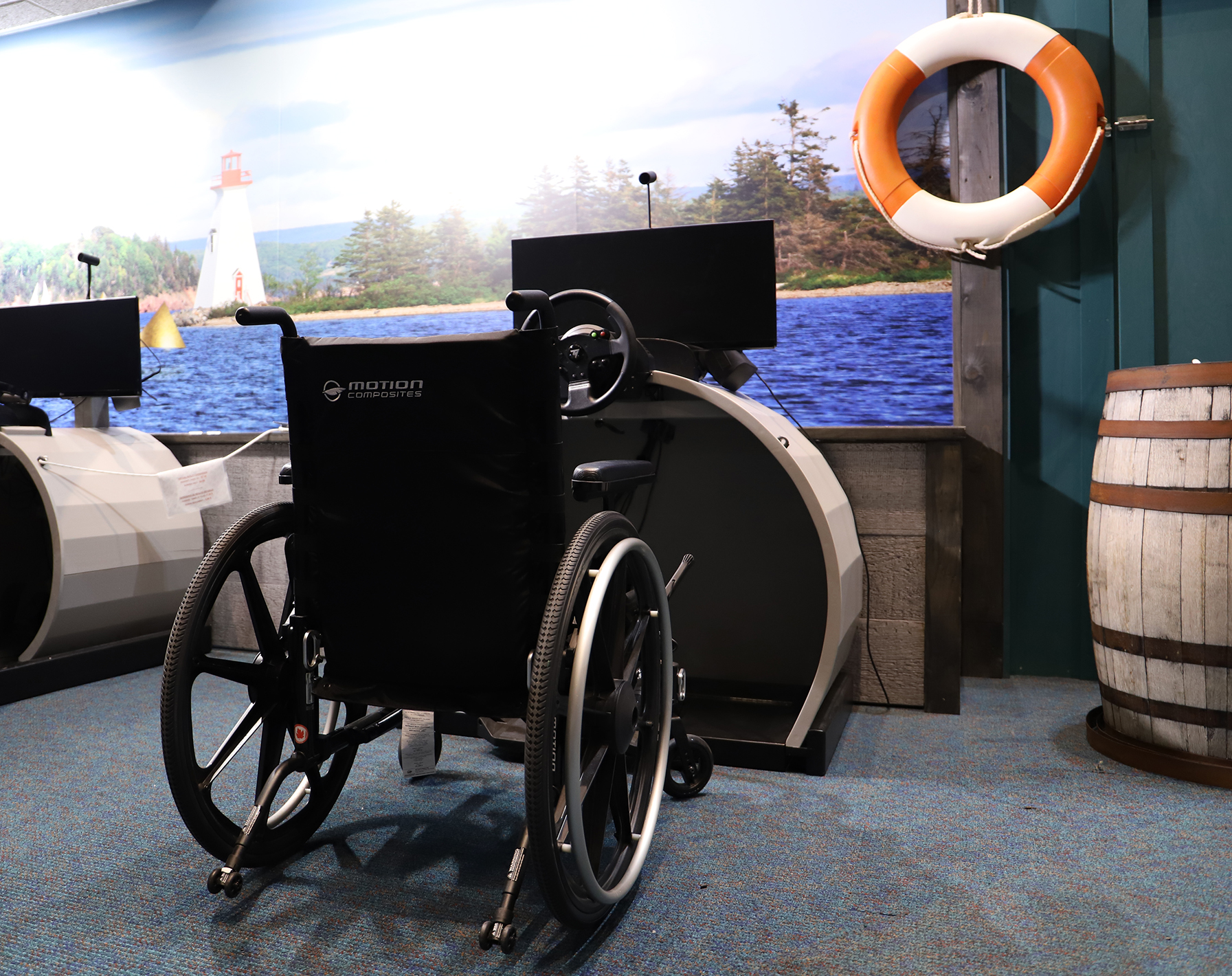 In early 2018, VMP Group received the support of the Business ACCESS-Ability Program to cover a portion of the costs associated with the accessibility enhancements to the "Race the HD-4 ," an immersive virtual reality experience at the Alexander Graham Bell National Historic Site. The experience allows visitors to travel back in time to Baddeck in 1919 and race Alexander Graham Bell's experimental hydrofoil, the HD-4.
The project involved a range of activities that focused on enhancements to hardware, software, and content:
 A new virtual reality "pod" was designed that could quickly be converted for wheelchair accessibility whenever required.
The interactive controls were enhanced to bypass foot pedal inputs, providing manual options for acceleration and other gameplay inputs.
All in-game content was enhanced with captions for the hearing impaired.
Both the software and the user interface were modified to make it easy to select these new combinations of accessibility features.
"Creating accessible experiences is a high priority at both VMP and Parks Canada," said Shawn Green, President and CEO of VMP Group. "Our company has a long-standing, collaborative working relationship with Parks Canada, along with shared objectives to ensure that audiences and visitors have the opportunity engage in these types of immersive experiences."
As of the 2018 season, visitors in wheelchairs or those who are hearing impaired can now fully engage in this popular attraction at the Alexander Graham Bell National Historic Site.
"Many visitors have expressed their appreciation for providing an accessible version of this experience," said Shawn. "VMP has since committed to incorporating accessible design in all current and future versions of its interactive experiences."
Cabot Links received funding through the program to make The Inverness Pantry more accessible for customers with a disability. Renovations included the addition of a ramp and automatic push plate to open the door, as well as upgrades to the existing deck.
"It is important to us to ensure that both community members and visitors alike are able to access The Pantry, its products and services, regardless of their accessibility or mobility limitations," said Jillian Janega-Connell, Director of Strategy and Planning at Cabot Links. "We felt that this was a great opportunity to add to the accessible pieces of the operation which include accessible rooms, washrooms, dining and more. This helps us improve upon what we already have."
She noted the Inverness Development Association's award-winning project to make Inverness Beach the most accessible beach in Atlantic Canada. "We are thrilled to be part of a community that has embraced accessibility, and we are doing our part to continue to push the envelope."
If you'd like to undertake a project that could help improve the experience for visitors with a disability at your business, apply now for a Business ACCESS-Ability grant.  There is no deadline to apply, and applications will be accepted until the full $1 million fund has been allocated. For information or to apply for funding please visit https://cch.novascotia.ca/business-access-ability-grant-program
The Government of Canada also offers support to businesses who want to improve accessibility.  Watch the Enabling Accessibility page for the next annual call for applications.
Subscribe to our inTouch newsletter to receive updates on Tourism Nova Scotia's programs, partnership opportunities, marketing activities, research, and resources, as well as industry success stories and professional development opportunities.