Innovative VICs Help Communities Connect with Visitors
Monday, March 4, 2019
There are more than 50 community-run visitor information centres (VICs) in Nova Scotia. Some communities are taking a fresh approach to meeting visitors' needs while forming valuable partnerships that help reach more visitors and stretch resources. If your community or tourism organization is looking for new ways to encourage visitors to spend more time in town, these innovative visitor information services may offer inspiration.

Driving Visitation – Yarmouth & Acadian Shores Tourism Association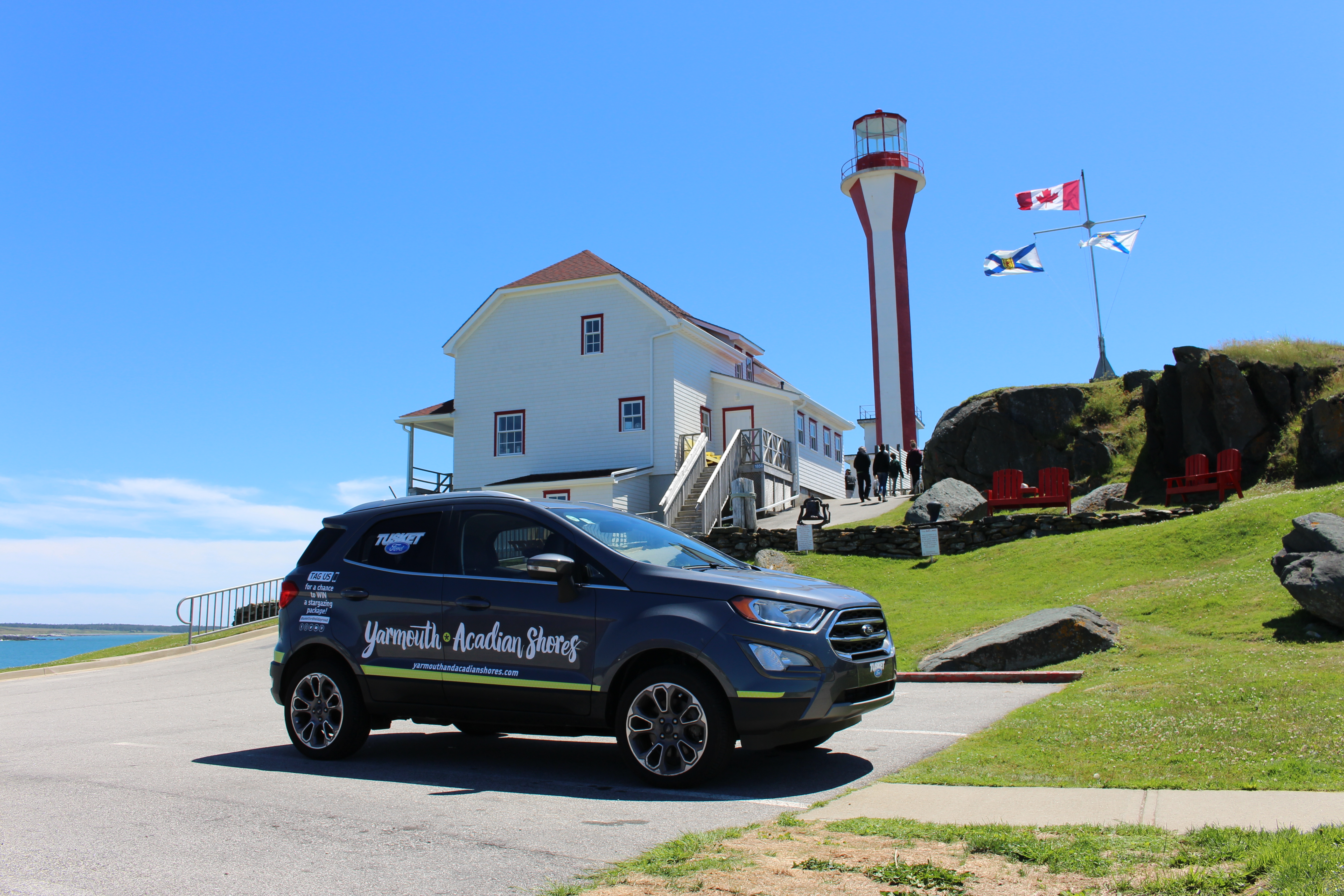 The Yarmouth & Acadian Shores Tourism Association's summer cruiser meets visitors wherever they are—at events like Seafest or the Classic Car Show, at attractions like the Cape Forchu Lightstation and at travel junctures like the CAT ferry terminal in Maine.

Tourism Development Officer Charles Robicheau says the summer cruiser offers visitors real-time information about things to see, do and experience while they're in the region. 

The branded summer cruiser promotes Yarmouth & Acadian Shores wherever it goes and creates a welcoming atmosphere using branded canopies, flags and pop-up banners. Visitors to the summer cruiser are provided travel literature, fun giveaways like sunglasses and frisbees, and access to an iPad.

"Visitors are generally impressed with the on the ground marketing that we do. They find it unique and quite innovative," explains Charles.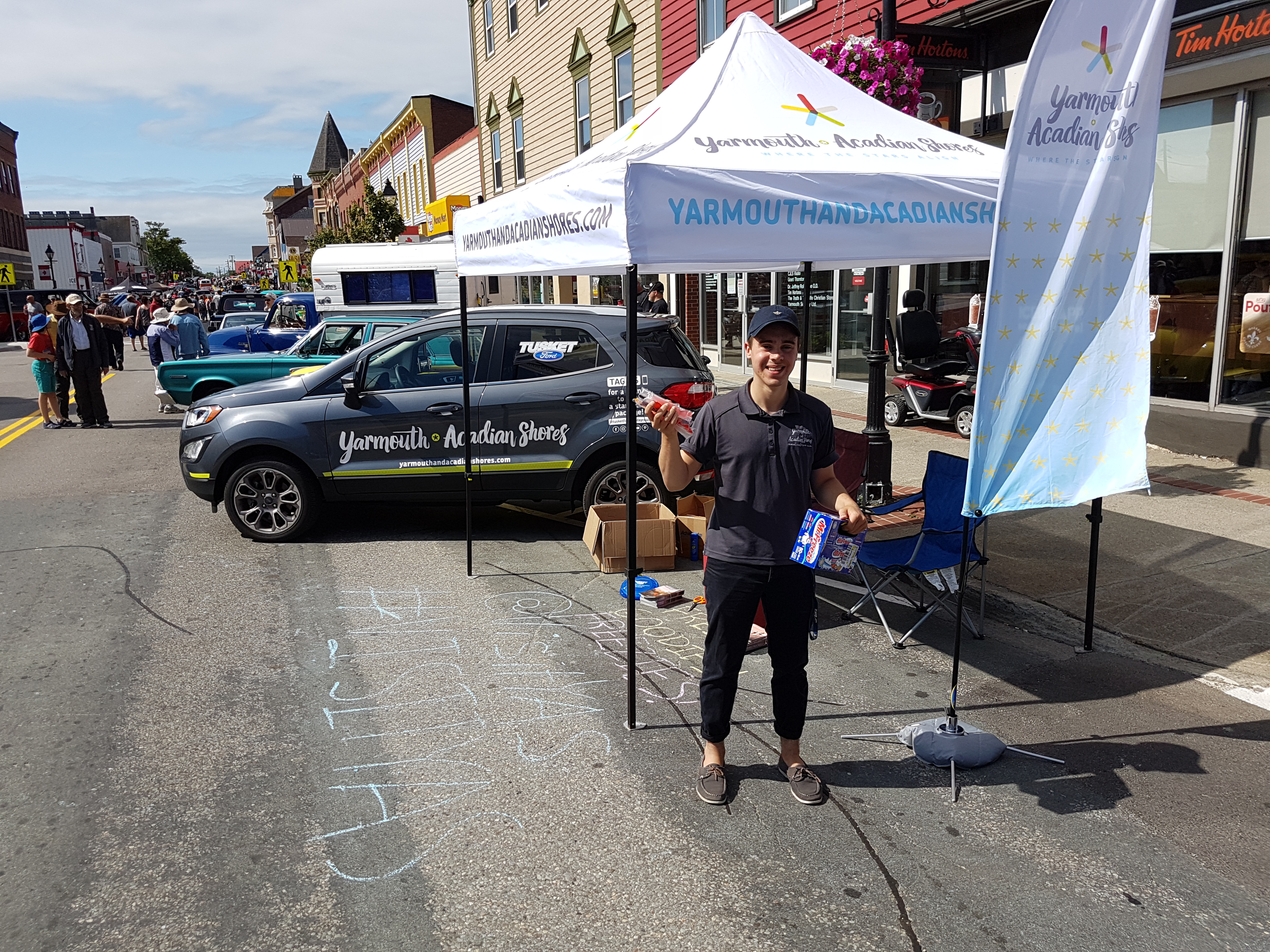 Taking a new approach to visitor servicing has also opened up new partnership opportunities, which Charles says is key.

"We would never be able to offer this service without the support of Tusket Ford," shares Charles. "They provide us with a new vehicle, help us promote our social media contest, and understand the value of tourism. They are a super partner." The social media contest encourages visitors and residents alike to share their favourite Yarmouth & Acadian Shores vacation photos on social media using the hashtag #tusketfordholidayroad for a chance to win prizes like a paddle board or stargazing package.

Charles notes that support from Tourism Nova Scotia, the Tourism Industry Association of Nova Scotia, and Bay Ferries, which provides the association the opportunity to promote the region on-the-ground in the Northeastern United States, is also essential.

Popping Up to Meet Visitors – Tourism Chester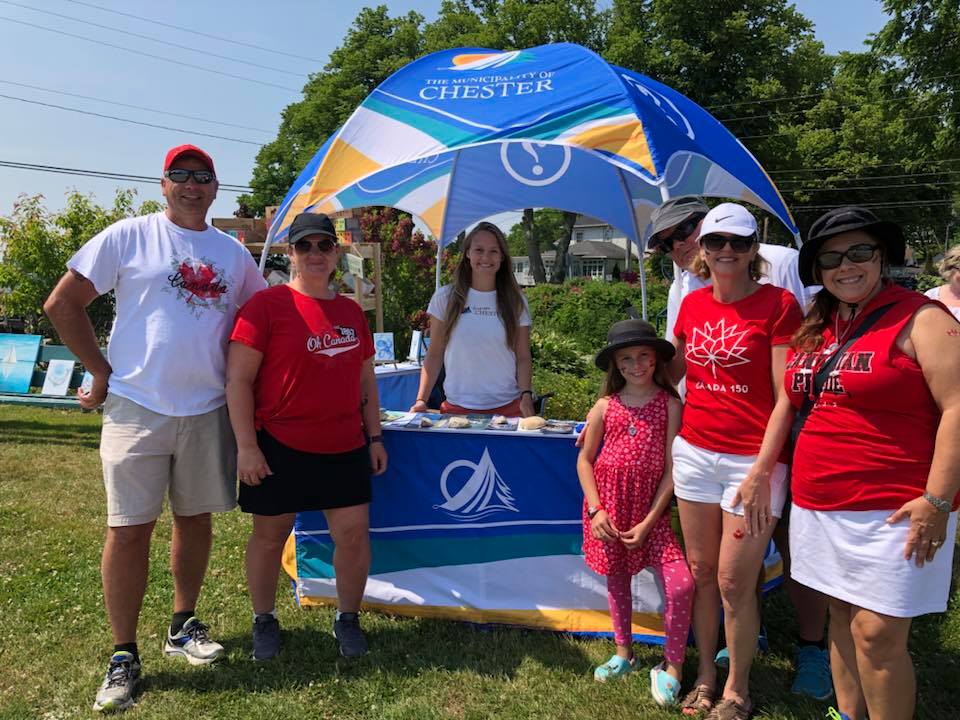 Following a review of its visitor services, Tourism Chester decided to move away from the traditional VIC and refresh its services to reach more visitors and better promote the region.  Along with a new tourism website, www.tourismchester.ca, Tourism Chester launched a mobile kiosk VIC, and a Tourism Ambassador program.

The kiosk is set up in high traffic areas during the peak season, such as beaches, attractions, events and farmers markets, so visitors can find information about what to see and do in the municipality. Staff also took the kiosk to Peggy's Cove and attractions outside of Chester to encourage visitors to explore the region. The kiosk includes a counter with plenty of room to display literature and local products, as well as an iPad for reference. Ten "silly selfie boards" featuring attractions throughout Chester gave visitors the opportunity to interact with the kiosk and share on social media.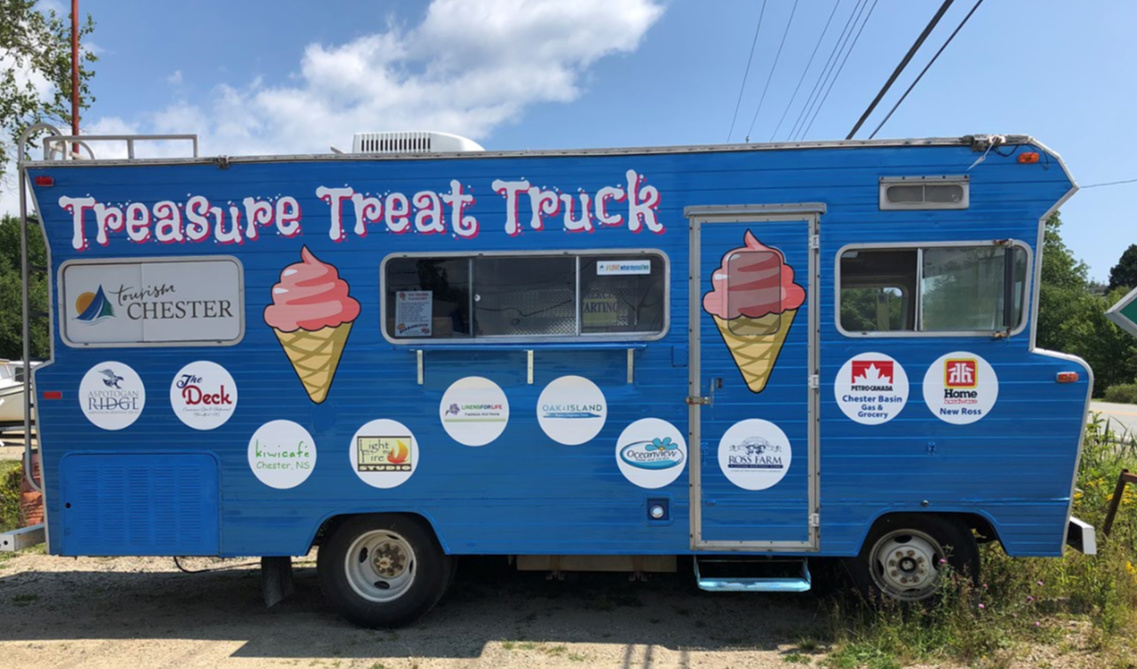 The Tourism Ambassador Program enlists 11 businesses and attractions to host tourism information for the Chester area all year round. Tourism Chester also teamed up with the Treasure Treat Truck, an ice cream truck run by a local restaurateur, which was branded with the Municipality of Chester logo and the logos of the Tourism Ambassadors.

"The ability to go to where the action is would certainly be the biggest benefit – we're able to provide human interaction and tailor our literature presentation to specific audiences," says Stephanie Beaumont, Tourism Lead for the Municipality of Chester. "We're able to effectively reach folks who might not otherwise find or come across the single traditional VIC. The mobility allows us to market our communities outside of the Municipality as well."

Thinking Inside the Box – Destination Cape Breton Association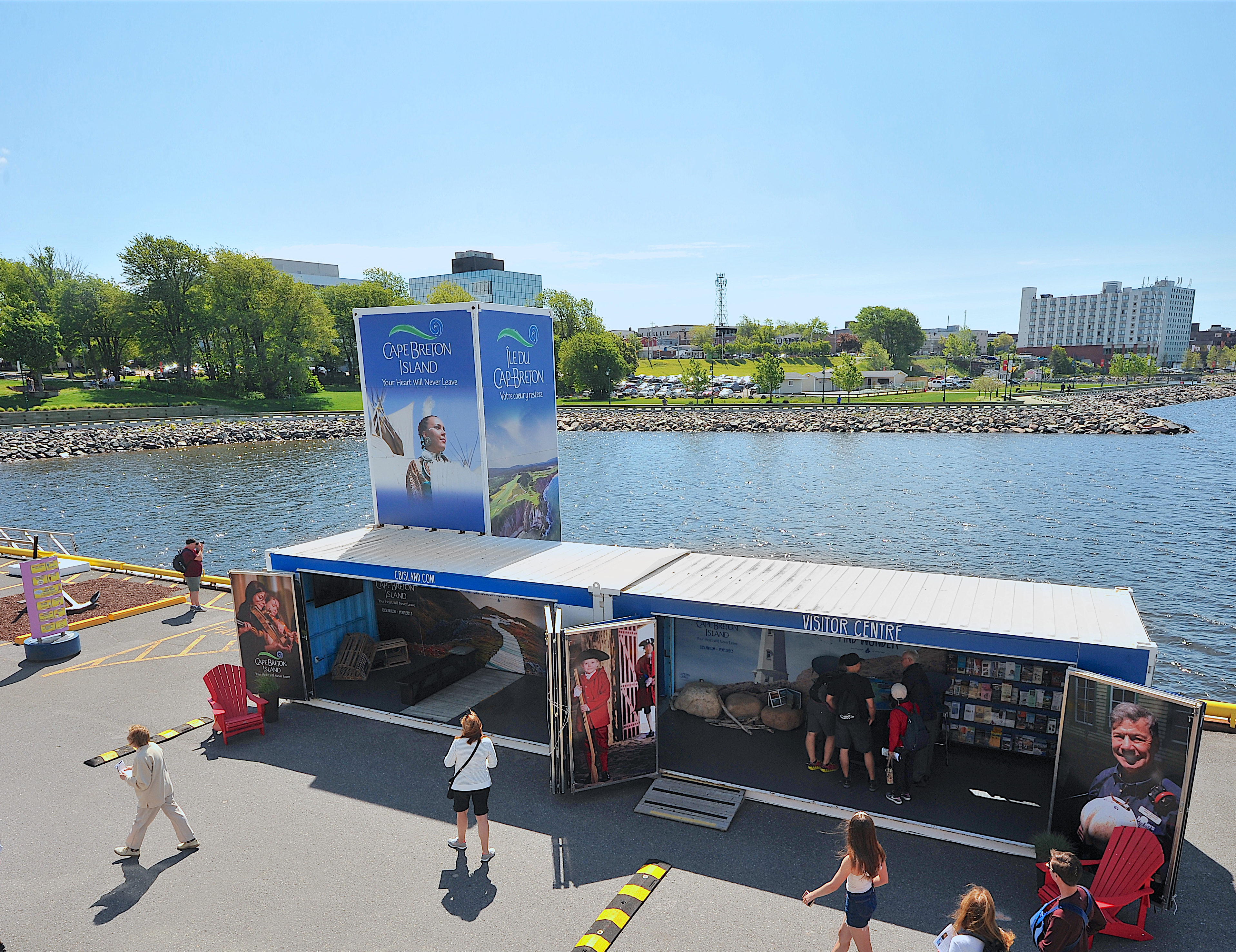 Stationed on the Port of Sydney waterfront, the Destination Cape Breton Association (DCBA) visitor information centre is a pair of shipping containers decked out with engaging photos and tangible examples of experiences visitors can find in Cape Breton.  One wall has a photo of the Skyline Trail in Cape Breton Highlands National Park with a boardwalk that extends out on the floor. Another wall has a large image of the Louisbourg Lighthouse, the oldest in Canada, with actual boulders that match the image. Both images serve as great photo opportunities for visitors. The base of the bar-height table where visitors can view a map of the island is a barrel from Fortress Louisbourg, which not only looks great, but provides the opportunity to promote Louisbourg and its Fortress Rum tasting program.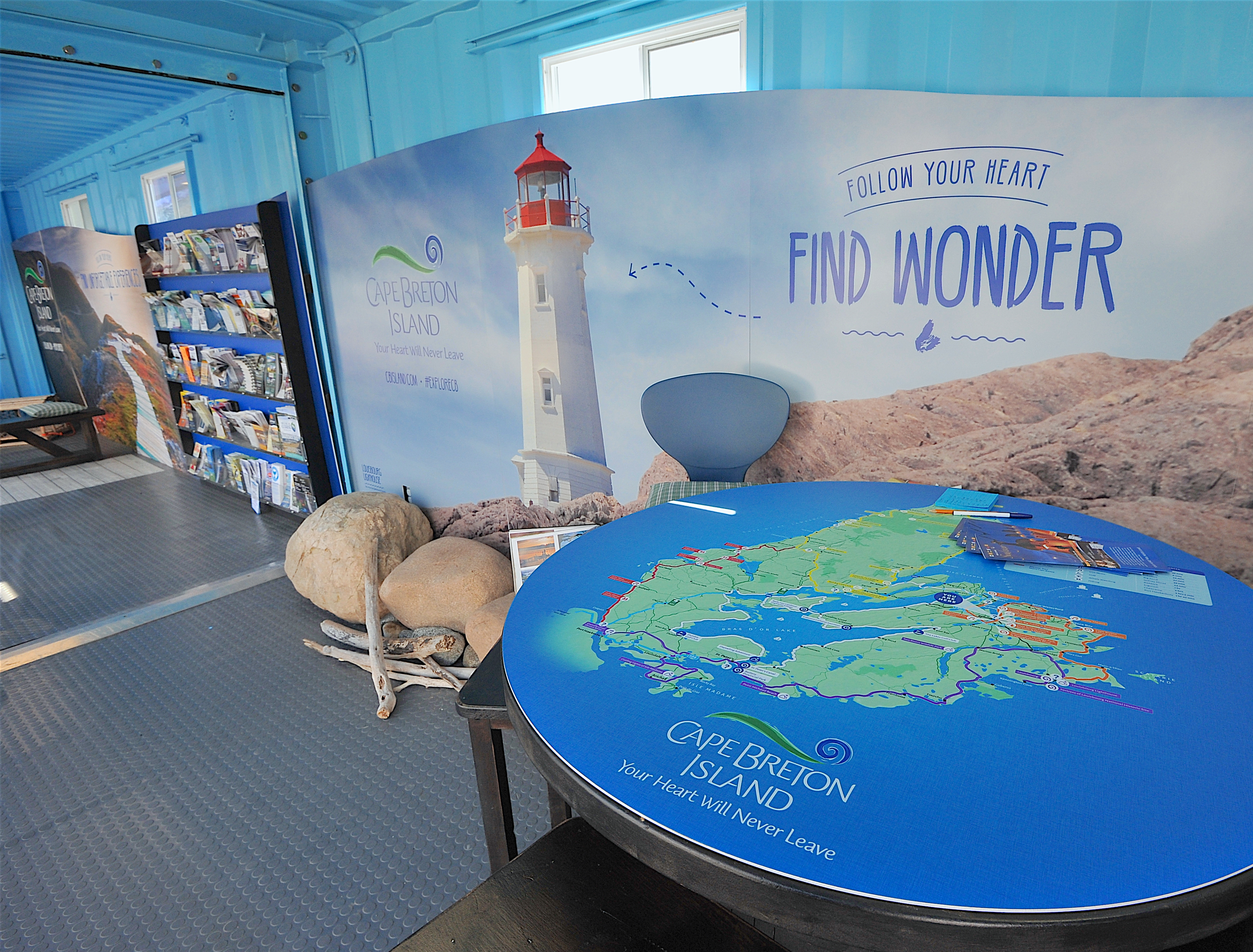 In 2017, DCBA was provided with a shipping container for its display at the Canada 150 Inspiration Village in Ottawa. It was a hit, and the organization decided to purchase a second container and use them to promote Cape Breton Island to visitors in Sydney.

"The container certainly helped to solve a space issue within the port building (the Joan Harriss Cruise Pavilion)," says Mark Barber, Manager of Partnerships at DCBA. "The container is visually very attractive and situated in a high traffic area which draws visitors in, providing us with the opportunity to help them make the most of their stay on Cape Breton Island.  The more visitors know about what's going on around the island, the higher the likelihood of them extending their stay or returning.  When that happens, everybody wins."

The VIC is staffed by travel counsellors full time during the peak season, and on days when cruise ships are in port in May and November. As a back up plan when the weather is poor, DCBA also has space inside the cruise pavilion. Having a "plan B" is important says Mark.
His other advice to community organizations looking to create a compelling VIC is to "be as authentic to your region as you can. Offer visitors a tangible/touchable sense of your region."

Considering alternative visitor servicing operating models can create unique partnership and funding opportunities, and surprise and delight Nova Scotia visitors.

"There is tremendous strength in partnerships," says Mark. "Working with the Port of Sydney on this VIC project is just one example of what can be achieved when partners collaborate to grow our industry."
Subscribe to our inTouch newsletter to receive updates on Tourism Nova Scotia's programs, partnership opportunities, marketing activities, research, and resources, as well as industry success stories and professional development opportunities.